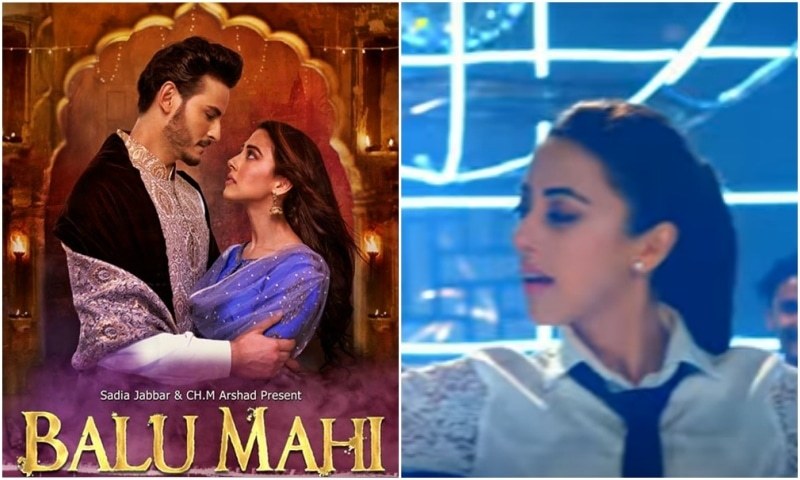 Finally some good news! Those who were waiting for more on Balu Mahi have to wait no more as the title track video is out and you will love what you see.
The song stars Osman Khalid Butt and Ainy Jaffri in a fun video, where we see the both dancing away to the beat of the song. The video shows the two showing their moves on the dance floor, while the set itself is brilliantly constructed.
Ainy and Osman are accompanied with several dancers who are grooving away with them, and we are totally in love with the dance moves of both the stars. It's highly impressive how both the actors have perfected the creative and tough dance moves, and their performance is completely flawless. We also like the quirky school girl/boy costumes both the actors are sporting.
The song itself is very catchy and will have everyone dancing to the beat, and in days to come, we are sure it will be playing at almost every shaadi in Pakistan.
However, even though we love the music and beat of the song, we noticed the tune has slight similarities with Indian songs such as Nach Baliye from Bunty aur Bubbly and Let's Nachoo from Kapoor and Sons. The video too, has the same kind of feel.
Don't get us wrong, we love the fact that a Pakistani movie has made an effort to be so good that it instantly reminds us of Indian flicks. But the fact is, creating something unique would have made us happier.
Does the title track of Balu Mahi seem familiar to you? Check out the song and give us your feedback!