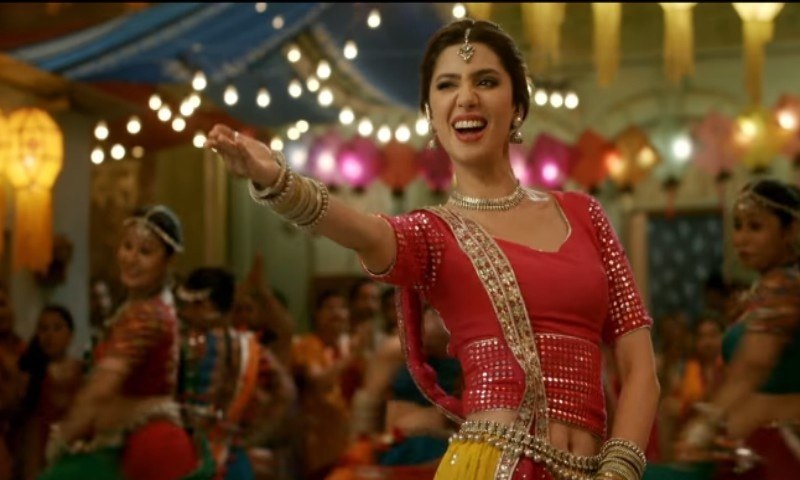 The sizzling chemistry between Mahira and SRK strikes us once again.

The release of Raees starring SRK and our beautiful Mahira Khan in her Bollywood debut is around the corner. While some may swoon over the glorious king khan, we can't help but fall in love with Mahira a little bit more with every new song or teaser that comes out.
After O Zaalima took the internet by storm, Udi Udi Jaye from Raees is here and we are blown away, once again. But this time, with Mahira's dancing skills.
While O Zaalima featured her as a stunning heroine who is romancing with her lover boldly, Udi Udi Jaye features her as a lover who knows how to make the hero's heart skip a beat with her dancing skills. Apart from the moves, Mahira owns every outfit she has worn in this song. From pastel to bold colours, our home girl rocks it like a pro.
Not that it isn't obvious, but the sizzling chemistry between Mahira and SRK adds to the vibrant and festive feel to the song. We love how the gorgeous duo locks their gaze and makes our hearts melt into tiny marshmallow puddles. The song comes to an end when SRK takes her away on his bike and they get married.
Did your heart skip a beat too when Mahira winked at SRK while looking in the mirror as a wedding ritual? Ours definitely did!