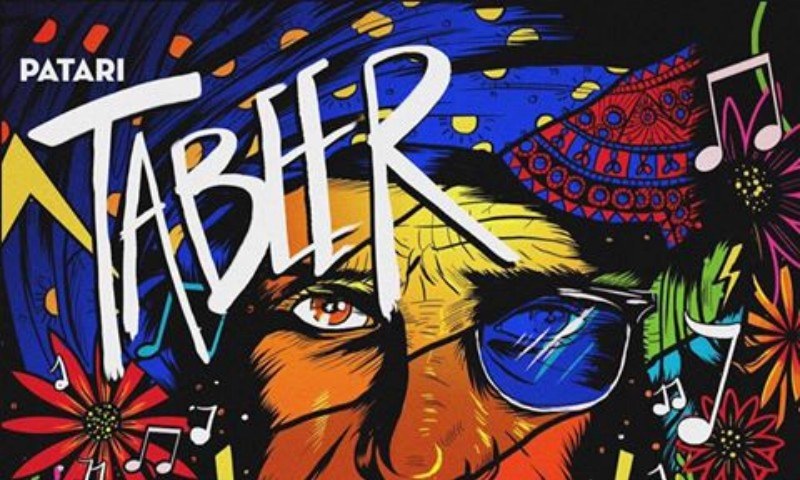 A project called Tabeer will not be mainstream at all.

Patari, a Pakistani online music platform which has been operating since September 2015 and features many Pakistani musicians and numerous projects. However, Patari is now launching something different and we are very impressed!
According to Patari's official Facebook account, "Tabeer" is just around the corner and will feature 6 different singers. Are you wondering what's new about this? Well, Patari is doing something nobody has ever done before. These 6 different voices won't be your everyday singers. These voices, respectively, are of a sweeper from Islamabad, a rapper from Lyari, a peon from Sukkur, a tea-seller from Sibbi, a young girl from Peshawar and finally, nomadic singers from inner Sindh.
The cover for Tabeer, designed by Shehzil Malik, is also very interesting, and we are loving the vibrant and festive feel to it.
Ahmer Naqvi from Patari told HIP:
"We are essentially working to break out of the audience's expectations. We are featuring voices which won't get heard otherwise, and the idea is to give a platform to the obscure talent of Pakistan"
We think this initiative is brilliant because it just doesn't make the platform of singing inclusive for all but it might also kick-start the career of these singers.
"The singers we are featuring will never have any access to big platforms, hence it's not just about creating good music but identifying and promoting those voices which would never get a chance to make it to any national platform", added Ahmer.
The songs will be released this week and we can't wait to hear them.