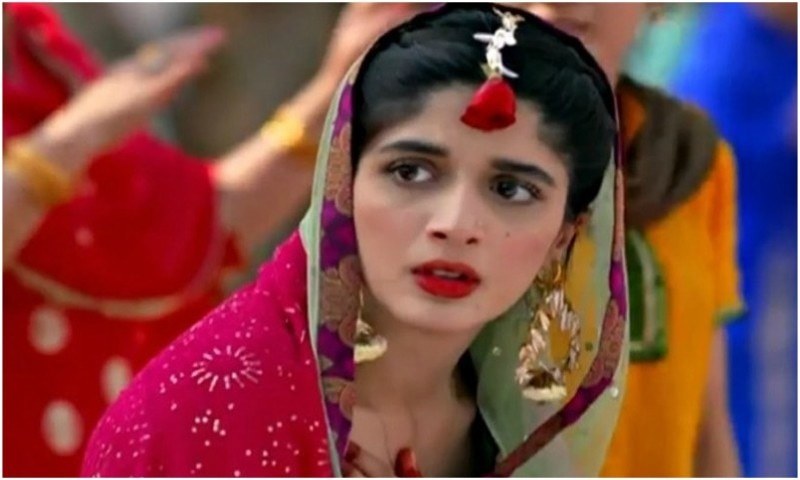 Do you know who else will Mawra share the screen space besides Ahad Raza Mir? Read on to find out the exciting news.
Mawra Hocane never fails to impress us, be it in her personal life by shutting down haters or her professional by proving herself with every role she plays so convincingly. And now the 24-year-old is all set to amaze us with her upcoming drama Sammi.
Read: Mawra Hocane to be the lead in HUM TV's Sammi
The drama, which will soon air on HUM TV, will mark Mawra's comeback drama in the television industry with a compelling thought-provoking storyline that will question the social evils present in our society. Following the footsteps of her older sister Urwa Hocane who starred in 2016's critically acclaimed drama Udaari, Mawra will also raise a social issue with Sammi.
Excited about the news, we couldn't help but track Mawra (read: stalk) on the sets of Sammi and ask her about her upcoming drama. Here is what she had to say:
On working with men her age
It is quite a surprise that ever since Mawra graced the entertainment industry with her presence, she has been paired up with older men. From romancing 10 year older Harshvardhan Rane in Sanam Teri Kasam to sharing screen space with 47-year-old Adnan Siddiqui, Mawra has effortlessly built a chemistry to vouch for. But in Sammi she will be seen working with actors who happen to be her age.
"I am glad that the producers made a non-conventional choice and thought of creating a fresh pairing and I am really excited to finally be working with men my age."
Read: Sammi's first Teaser Features Mawra Hocane as a bride
On working with debutants
So we already know that Ahad Raza Mir, the son of the veteran actor and filmmaker Asif Raza Mir, will be marking his debut in the Pakistani television industry with Sammi. But guess who else would be debuting alongside Mawra?
"Tanhai ke safar main, Chalna sabar se, Koi na nazar main han,"
Well if you also know the lyrics to this very popular song by heart, then you must have guessed it right! Pop sensation Bilal Khan is also part of Sammi. With the three in lead roles, we wonder whether we will be seeing a love triangle. Although Mawra quite smartly dodged that question she was more than happy to be working with debutants.
"It's great to see more people entering the industry and their eagerness to work. It reminds me of how I was during the initial phase of my career."
However, Sammi also features the likes of Sania Saeed, Rehan Sheikh and Nadia Afghan among others, who will be holding the team together with their experience and seniority in the industry.
On working with Urwa's co-star
The little sister is not only following her 'behna's' (we learned that's what she calls Urwa) footsteps when it comes to the script, but will also be working with her co-star Haris Waheed, who plays Urwa's love interest in Udaari.
Read: Haris Waheed: An emerging talent to look out for
Mawra, however, wouldn't be romancing Haris but will be playing his sister instead and we hear the Alvida actor was a little upset about that.
A little birdie told us, when asked how he felt about working with the Aahista Aahista actor, he said "No I am not glad, I am playing her [Mawra's] brother in the serial."
On the other hand, Mawra, who has always been a proponent for aspiring actors is more than happy to work with Haris.
With so many exciting things in store for us, we can't help but wait for Sammi to air. And we are sure the drama will create quite a stir in the industry.