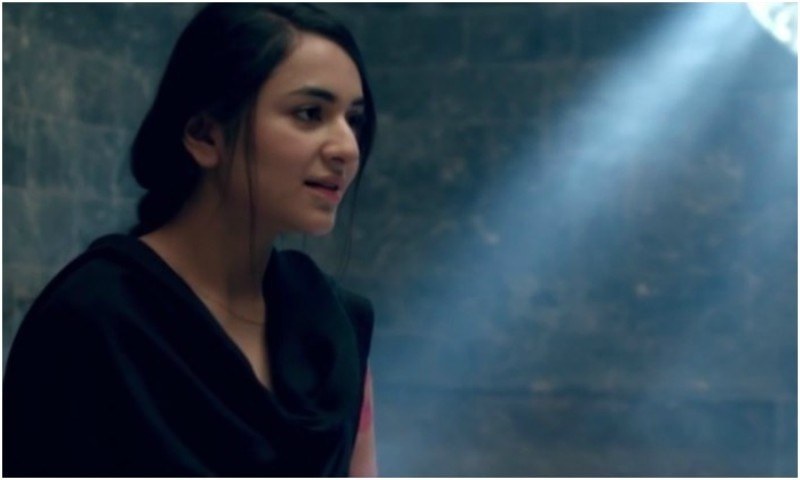 The play has a multi star cast and each actor managed to shine in the teaser

Out of all the young actresses which are coming up in our industry, there is one who stands apart from the rest and that is Yumna Zaidi. She is a talented lady who acts effortlessly and gets in to the skin of each character she plays, making it her own. We loved her in plays like Guzaarish and Zara Yaad Kar and are very glad to see her back with a play called Pinjra.
Pinjra will be aired on A Plus and judging from the teasers, the serial is an interesting watch as it will be dealing with a feudal family in Sindh, where daughters are not regarded as a blessing and are married off in exchange for land or other benefits.
In the play, Zaidi plays the role of a girl called Aasiya who is lighthearted, and the joy of the family. She is a dreamy kind of girl who is always smiling and thinking about finding the perfect man one day.
Read : Rahat hits gold with the OST of Pinjra
But obviously, things rarely go the way we plan them and while we think she loves Danial Raheel's character, she ends up marrying someone else due to family pressure. We also see Kiran Haq playing the character of a girl who believes that looking good is the way to make a man do anything.
Besides Zaidi and Haq the cast includes Noman Ejaz, Hassan Niazi and Samina Ahmed, whose characters are important members of the feudal family. With such a brilliant set of actors on board we are sure Pinjra will not be disappointing.
So far, Pinjra has all our attention because of its stellar cast and we look forward to viewing the first episode soon on A Plus.