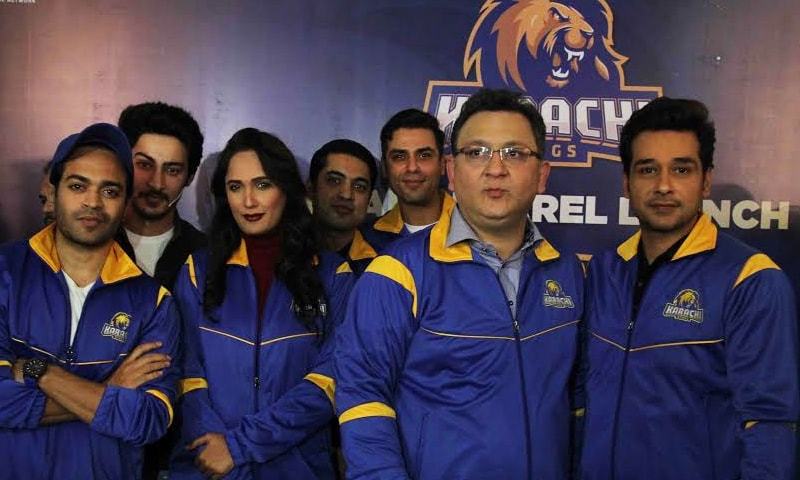 Karachi Kings also becomes first to launch Official Apparel Line with Cotton & Cotton

Karachi Kings is the biggest and most supported team in the HBL PSL, proudly owned by Mr Salman Iqbal, who is also the Founder and President of ARY Digital Network. PTV Sports has signed a media partnership agreement with them and will be promoting the team and their activities throughout the upcoming season.
Speaking at the occasion Dr. Nauman Niaz, Director Sports and Syndication PTV & Head of PTV Sports said,
"We are entering into this collaboration not for commercial purposes but to enhance the soft image of Pakistan. We share the passion for cricket with the Karachi Kings management and would be more than willing to play our part in bringing the international cricket back to the grounds of Pakistan. We want to take this collaboration as an indirect opportunity to reinvest in building the cricket culture in Pakistan and attract more youth towards cricket. We at PTV Sports are excited to have joined hands with Karachi Kings in supporting this great game of cricket"
The Chief Executive Officer of Karachi Kings, Mr. Tariq Wasi said,
"As you know, time and again we have reiterated our commitment to cricket as not only a sport but one of our efforts to build a better image of Pakistan. With common goals we believe that partnering with PTV Sports as our Official Sports Channel, which is a state owned channel, reinforces our commitment to be hand in hand with the government of Pakistan to promote cricket and the positive image of Pakistan"
Both the organisations aim to create joint promotions, programming and other activities to promote the game of cricket and excite the youth of Pakistan towards this positive activity.
Karachi Kings also becomes first to launch official apparel line. The team along with leading fashion apparel brand Cotton & Cotton, launched its exclusive line of clothing for its fans.