The new trailer of Raees reveals how important Mahira Khan is in SRK's life

Mahira Khan's charm seems to be increasing with each new song of Raees. First, the trailer stunned us, then our hearts skipped a beat with O Zaalima, and then Udi Udi Jaye made us go gaga, and now it is yet another teaser which has managed to grab our attention.
An almost 30 seconds long teaser has come out, which features Raees (SRK) in his element, and he makes an annoyed expression every time someone refers to him as "Battery". He gets angry to such an extent, that he points a gun at a man who calls him "Battery", and then a number of fighting scenes follow. However, the teaser comes to a cheerful end as Mahira calls him "Battery Sala" in a flirtatious manner, winks and makes SRK grin like the hunk he is.
We can't help but gloat over the fact that only our home-girl, Mahira, is allowed to call the glorious SRK "Battery Sala" and she says it with great poise and grace too!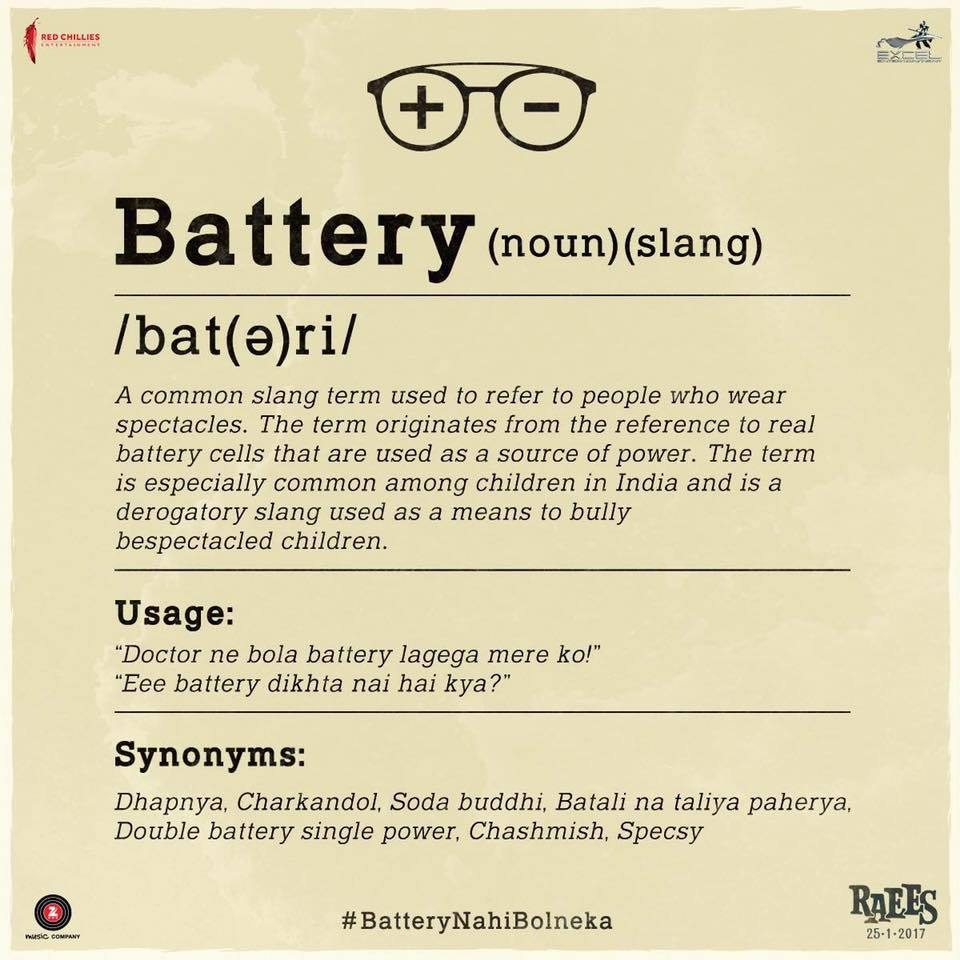 Another fun fact we learnt through the official page of Raees is, people with glasses are referred to as battery as a fun slang. And since Sharukh wears spectacles in the movie, people end up calling him battery.
The chemistry between the gorgeous duo keeps impressing us more and more with every new song or teaser of the film, and we can't help but crave for the movie to be released in Pakistan. Fingers crossed!