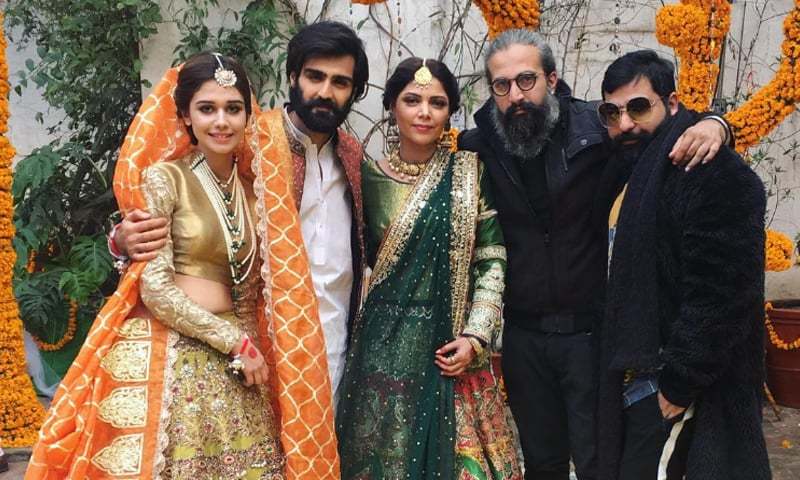 Pakistan's music icon, Hadiqa Kiani has numerous hits and awards under her belt. Despite being an ace singer and songwriter she has an outspoken personality and knows her social responsibilities which make us respect her even more. As much as we are happy to see her be so active regarding social issues we have another reason to be thrilled these days as Kiani is busy shooting a video for her song Chaap Tilak at the famous Yousuf Salli Haveli.
The BTS shots of the shoot look very traditionally and regal making us impatient for it to release.
Read : Hadiqa Kiyani to launch new music album
Chaap Tilak will be a treat for her fans as it not only guarantees Hadiqa's strong vocal but also features the very handsome Hasnain Lehri and gorgeous Anushey Mughal in the video as the lead pair.
The styling has been done by non-other than the phenomenal fashion designer, Ali Xeeshan whose creations are so out of the box that they always leave a lasting impression and the direction is by Abdullah Harris. So with a team packed with talent, we are sure the video is going to be high on quality and content.
Hadiqa is also gearing up to release her album titled Wajd which will be a compilation of qawwalis using age-old instruments to give it that unique touch.
Even though Chaap Tilak has been sung numerous times before by various singers we are sure Hadiqa will be presenting the song in her own style and we cannot wait to experience the magic she will create.