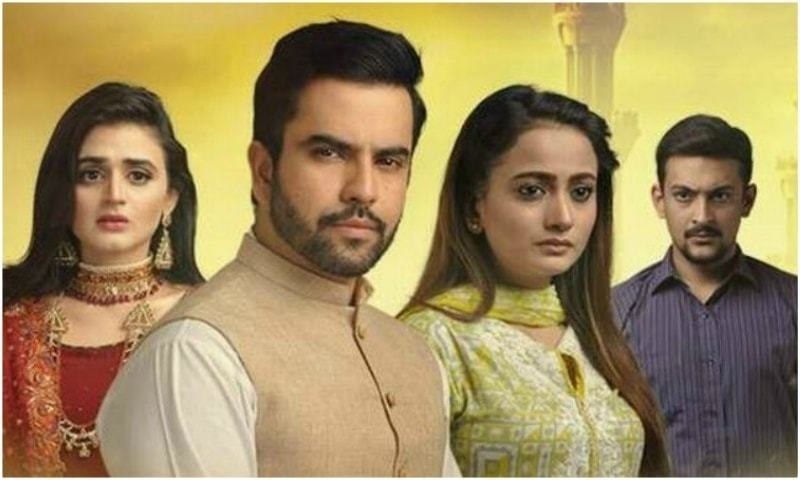 The chemistry between Junaid Khan and Hira Mani is what makes this play a must watch.

Junaid Khan is an actor who has worked hard and evolved in the field of acting over the years. And to be honest, he is the one who manages to shine in Sun Yaara and looks smashing as the handsome Dr Talal.
The story by Asia Mirza has nothing new to offer, but the brilliant actors manage to bring the fictional characters to life and you immediately form a bond with Lali (Xarnish Khan), Roshana (Hira Mani) , Talal (Junaid Khan) and the lovely Dadi played by Samina Ahmed.
Another thing we like about Sun Yaara is that the director, Danish Nawaz, has kept the play moving at a steady pace and the drama has been quite entertaining up till now.
Here's what has happened so far:
Talal and Roshana like each other, and in four episodes that fact has been established and both the families have no issue. Lali on the other hand is married to Saif (Faris Shafi), who has an odd and unpredictable personality. One minute he's very sweet to Lali and the next he just brushes her aside. His mother is also not fond of Lali ever since Hina and Mohid's proposal got rejected.
But instead of reacting harshly, Lali makes Saif understand the situation and promises to handle his mother with care, which makes him happy (for now at least)
Read : First episode down, Sun Yaara joins our must wach list
On the other hand, there's Roshana, whose dad is suffering from a heart attack. As soon as Talal finds out she's alone with just her Dadi, he quickly travels to Islamabad to be with her. Call us cheesy but the romantic gesture made us go soft in the knees. And yes, their chemistry is one of the reasons we tune into the drama every week.
We also see Tania (Ghana Ali), continue drooling over Talal, and she even flirts with him in front of the family. Even though Talal has not encouraged her yet, we have a feeling things won'e be as smooth in the future episodes.
The star of the show this week was Junaid Khan as his portrayal of the rigid Talal was effortless and flawless. Hira Mani continues to impress too, and we feel maybe sober roles are her cup of tea. We can't wait to see what happens next in the lives of Roshana and Talal in Sun Yaara, so tune into ARY, every Monday at 8 pm.