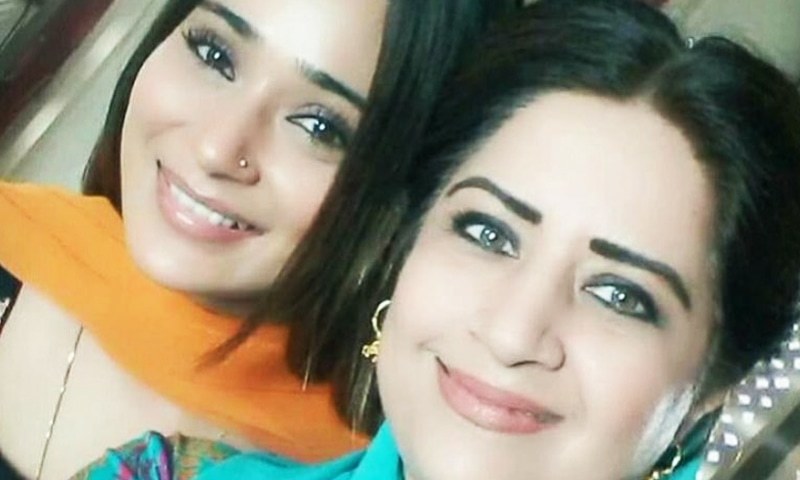 "It's a shame that Mahira Khan and Fawad Khan are unable to go back to work in India," said Atiqa Odho

India's latest import Sara Khan has started her second project in Pakistan titled Laikin and guess who is playing the role of her mother....Yes! it's none other than the beauty guru, Atiqa Odho. But guess what? She doesn't seem happy!
Odho recently shared a selfie of herself and Khan on Instagram with a message in the caption:
There is no doubt in the fact that she is clearly upset about the Pakistan-India situation. Speaking to HIP regarding the matter, she said,
"Artists should be able to work anywhere in the world as art has no borders or boundaries. Actors should not be used as political tools as that's just cheap tactics used by illiterate people. We need to fight extremists of all kinds and need to be careful not to become like them while doing so."
"Pakistan has always opened its hearts and doors to Indian talent and India needs to do the same for the sake of cultural exchange amoungst our people. By abusing us or keeping us off their screens, they only validate extremist views as then this states that their extremists have won. Fawad Khan and Mahira Khan are not terrorists so the Indian government should say something in response to the insult they have faced recently in India. If anyone had treated an Indian artist in a similar manner in Pakistan, I would have been the first to take a stand as a fellow artist!"
She also shared her experience working with Sara Khan.
"Sara is a very sweet young woman and a hard working artist. She's focused on her work and very comfortable to be around as she respects her fellow artists and industry professionals. She seems to be comfortable working in Pakistan which is a good thing for us as our false image abroad tends to scare people of a lot, unfortunately."
She also revealed a little about her role in the drama, "Laikin is a lower middle-class family story with lot's of twists and turns as it is a Drama. I play Sara's possessive and calculating mother that wants the best for her daughter no matter how it's achieved. Its a very interesting role to bring alive on screen as it's different to other roles I've done so far."
We at HIP love how Atiqa Odho's taking a stand for something she believes in and we really look forward to watching her upcoming drama!