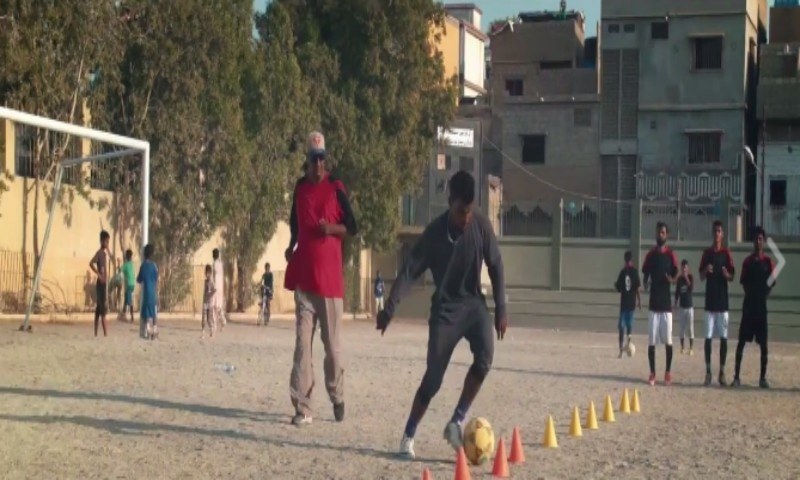 Players of Lyari, is the third song in the Tabeer series by Patari

The Tabeer series from Patari which brings forward non-mainstream voices, kick started two weeks back and took the internet by a storm with The Sibbi Song and Chitta Chola. And now, the third song called Players of Lyari has come out and we are in love with it.
Read: Patari makes singing inclusive and we are really excited about it
Players of Lyari features a Baloch rap band from Lyari called the L.U.G (Lyari UnderGround) RapperZ & Dynoman. The lyrics talk about the social injustice people and footballers of Lyari face, and the message is delivered in such an artistic manner that you can't help but groove to the song.
Read more: Patari gave a platform to a 12 year old from Rohri and we instantly fell in love
The lyrics go on to talk about how the footballers of Lyari are ill treated, and points out the mass level of corruption that is widespread in Pakistan's football federation. Yes, the lyrics are deep and the juxtaposition between the spine-tingling music and the sad lyrics will strike you and break your heart a little.
The video has been directed by Maazin Kamal, produced by Asadullah Baloch at Stopmotion Digital while the vocals are recorded at Aikan Road Studios.
Read: An errand boy Abid Brohi, makes his debut with Patari Tabeer
More power to the people of Lyari and their players, we also wish for the day when the name Lyari will stop being synonymous with violence in people's perception.
You can listen to the full song here.