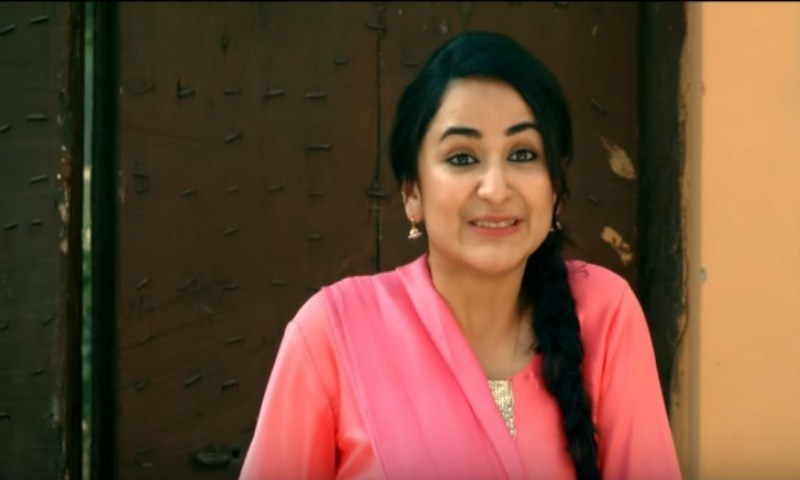 The drama stars Yumna Zaidi, Noman Ejaz, Hasan Ahmed, Hassan Niazi and many others.

Pakistani dramas are known for having gripping storylines and exploring themes which matter and the latest drama on A plus, Pinjra does exactly that. The drama stars Yumna Zaidi, Noman Ejaz, Hasan Ahmed, Hassan Niazi and many others.
Read more: Teasers of Pinjra show Yumna Zaidi's versatality
Keeping intact with a very repeated theme of feudal families, the drama still manages to make an impact and keep the audience interested as it touches upon various themes like love, suspicion, rivalry, revenge and domestic violence.
The drama starts off with introducing Yumna Zaidi as Asiya and the symbolism attached to the title of the drama, "Pinjra" starts from the beginning as she is seen freeing birds from a bird cage. She is also seen to be having fun with her friends or cousins coming off as a cheerful, young and light-hearted character.
As the episode moves forward, we see that in the feudal setting of the drama, all the characters are interlinked with each other. We see Asiya, Hasan Ahmed as her brother (Mubashir), her sister in law, her mother and then simultaneously another family of Noman Ejaz, Samina Ahmed as his mother, his wife and another family member named Zulekha.
In Asiya's household, we see her brother and sister in law having a good relationship but then we are shown that Mubashir used to be in love with Zulekha who is married to Hassan Niazi who is Noman Ejaz's younger brother.
Noman Ejaz (Aurangzeb), on the other hand, is an abusive husband who is married to Faiza Gilani (Sakeena). Aurangzeb and Sakeena have been married for 15 years, have two children and share an unhealthy abusive relationship.
Aurangzeb has a habit of calling dancing girls in his Haveli and when Sakeena complains about it, he beats her up. Sakeena's mother in law and Aurangzeb's mother is Jannat Bibi played by Samina Ahmed. She is seen to be taking pleasure when her sons beats up his wife as we see her grinning when she hears him beating her up.
We are also shown that the main conflict between the two families is over a piece of land and Aurangzeb and Mubashir share a rivalry due to it. Aurangzeb is the more powerful one while Mubashir is shown to be on the submissive side.
The episode comes to an end with Aurangzeb's men burning down the fields which are actually owned by Mubashir.
All in all, we can't to see what else the drama has to offer because the story line has already gotten us hooked.