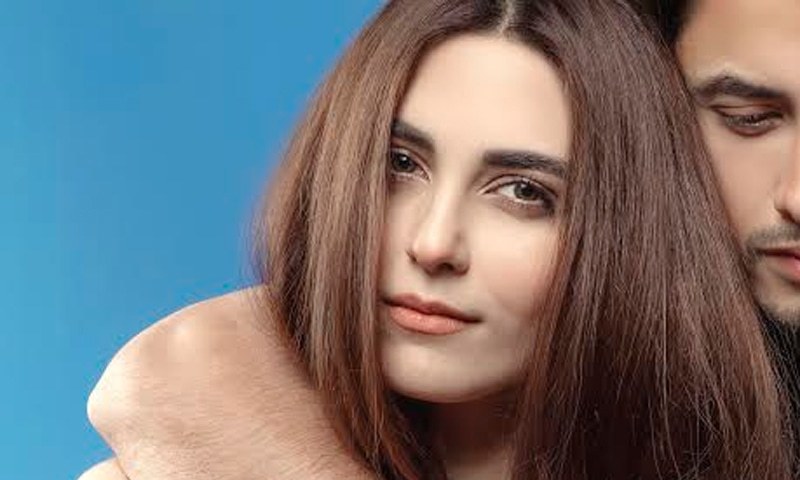 Maya will play the lead opposite Ali Zafar in Teefa in Trouble directed by Ahsan Rahim

Starring in super hit dramas such as Mann Mayal , Diyar-e-Dil and Mera Naam Yusuf Hai, Maya Ali has proved that she is a superb actress who has a league of her own. Considering her talent and popularity, it doesn't surprise us to hear that she has bagged a role opposite the rockstar Ali Zafar.
Maya is all set to make her movie debut along with the heartthrob Ali Zafar in Teefa in Trouble directed by Ahsan Rahim. Following Ali's exciting title reveal last week, Maya took to her official Instagram and Facebook accounts to announce her news to over 1.5 million fans.
Read : The title of Ali Zafar's debut Pakistani movie has been announced and you will love it
In her exclusive social media reveal, Maya Ali posted a video revealing a sultry picture of herself with film lead Ali Zafar with her own copy of the hotly anticipated TEEFA IN TROUBLE film script. Like Ali, Maya's too came with a light-hearted note signed off by director Rahim which urged her to "kindly stop training"; a note comically opposite to what Rahim sent Ali Zafar last week.
Maya Ali will be playing 'Anya' in TNT opposite Ali Zafar who plays Teefa.*Apart from the lead actors, the movie also marks Rahim's Pakistani cinematic directorial debut.
Honestly, we can't wait for the film to release so we can watch the heartthrob Ali Zafar and Maya Ali in action on the big screen.