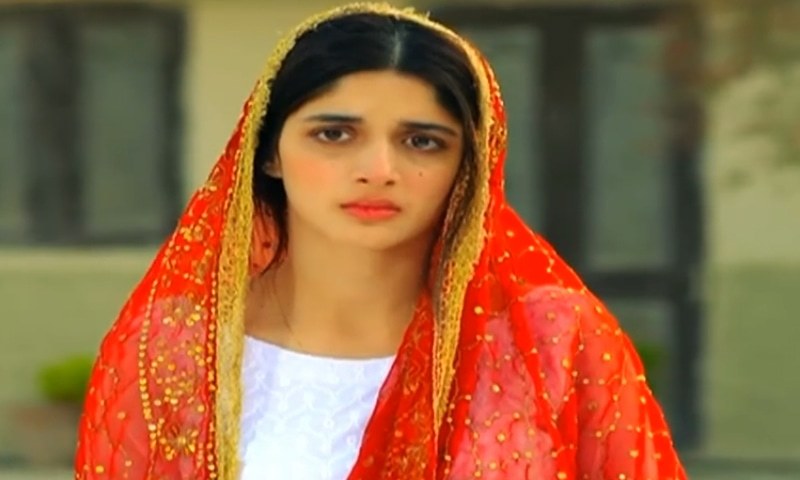 Off to a good beginning, Sammi is fast paced and an intelligent piece of writing which makes it a must watch!
We had all been looking forward to Hum Tv's new drama which marks the comeback of Mawra Hocane in and as Sammi for some time. Having waited in anticipation to view the first episode, we can now safely say that it lived up to our expectations in every sense of the word; from story to the cast selection and from acting to direction, this is a drama which will keep the audiences engrossed till the end for sure!
Written by ace writer Noor ul Huda Shah and produced by Momina Duraid in association with Centre For Communication Programmes Pakistan, the drama is made for a cause. Sammi highlights the Vani system which is a social evil where the girls are exchanged in order to save the men of the family from paying for the crimes which they have committed.
Read : Here is everything you need to know about Mawra's comeback drama Sammi
The first episode of the drama introduced us to Sammi (Mawra Hocane) who is a very happy bride to be about to marry Pervaiz, the son of the local landlord as well as her brother Waqas's ( Haris Waheed) good friend. Since she loves her brother and knows whatever he decides would be in her favour, she happily agrees to marry his friend.
Where all seems to be going well, Sammi's father (Irfan Khoosat) wants to cash in on the wedding so he can boast about how the landlords signed on a 25 lac haq meher for his daughter. While Waqas disagrees with his father's tactics, he eventually gives in and proposes the condition to Pervaiz saying in case he denies, the marriage would not take place.
Being Fazal (Noor ul Hassan) and his wife's only son, Pervaiz's wedding is an event everyone is looking forward to including his uncle Chaudhry Rab Nawaz (Rehan Sheikh) who is a self-centred guy.
However, the situation worsens when Parvaiz refuses to agree to the haq meher proposed by Waqas and still demands on marrying Sammi. Waqas loses his cool and ends up killing Parvaiz.
Wanting to avenge his son's death, Fazal wants to seek justice but since it will go against Ch Rab Nawaz's pride he decides to settle the matter on his own in the company of his younger brother Rashid (Adnan Siddiqui) who is his right man along with a few people from the village.
Ch Nawaz leaves decides to let go of Waqas in exchange of Sammi as a bride for Fazal who is old enough to be her dad! What was horrifying to see was her parents agreeing to the demand to free their son.
Actually, it was heart-breaking to see a crying Sammi be rejected by a brother who promised that he would never leave her and parents who valued their son more than their daughter. With Fazal forced to marry Sammi, the poor girl ends up being punished for something her brother and father had committed.
What will happen next with Sammi is something only the coming episodes will reveal.
Read : Sammi's first Teaser Features Mawra Hocane as a bride
The location gives the whole play that realistic touch which takes us away from the city life and enter the world of Sammi and her family.
Mawra Hocane made us fall in love with her portrayal of Sammi and we're glad that she chose to be a part of this drama. Adnan Siddiqui is a seasoned actor who we are sure will add value to Sammi and make it an unforgettable watch. Also, considering the fact that Noor ul Huda Shah has written the play, we can safely say Sammi will be this year's Udaari for sure.
So off to a good beginning Sammi is fast paced and an intelligent piece of writing which should and must be watched by all! Don't forget to tune in next Sunday at 8 pm only on Hum tv.