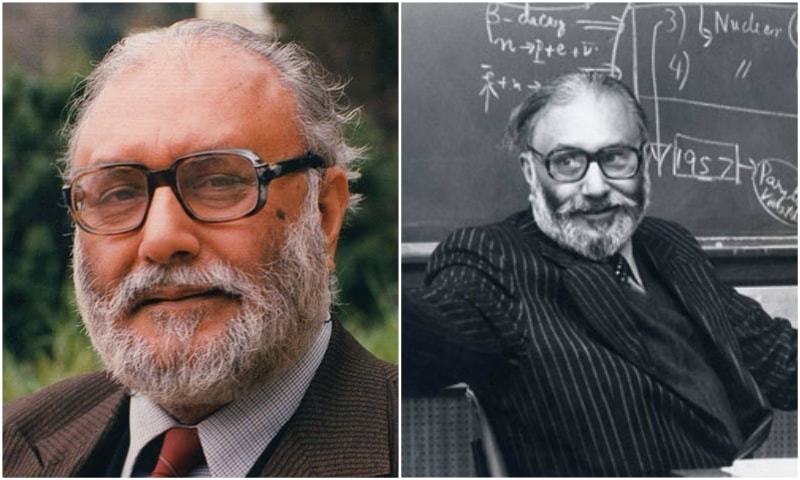 The documentary Salam is based on the life and achievements of Abdus Salam, the theoretical physicist.

Mohammad Abdus Salam (29 January 1926 – 21 November 1996), was a Pakistani theoretical physicist whose name is synonymous with scientific achievements. The man brought forth a positive image of Pakistan to the world and made the country proud. Unfortunately, the sect he belonged to ended up creating problems for him in his home town and that is one of the areas of his life that the documentary highlights.
A project by Kailoola productions, the documentary titled Salam, also covers the major achievements in the life of Abdus Salam as a teacher and science promoter.
The trailer opens up with Abdus Salam's statement, "This is the scientific age, you cannot escape it. No one in the East can, no one in the West can."
The preview of the documentary then moves on to show how great his achievements were and he is seen accepting the Nobel prize. The trailer then switches to Zulfiqar Ali Bhutto declaring Ahmadi's as a sect outside Islam. Due to this law, bloodshed increased in the country against Ahmadi's and Abdus Salam departed from the country.
The reason he left is stated in the trailer of the documentary where he says, "The day you declared me to be a non-Muslim, you made me a second-class citizen."
Judging from the trailer, seems like Salam will be a documentary which will not only be eye-opening, but will also be a great example of how sectarian differences came in the way of science and education.
Salam was responsible not only for contributing to major developments in theoretical and particle physics, but also for promoting scientific research in the country.