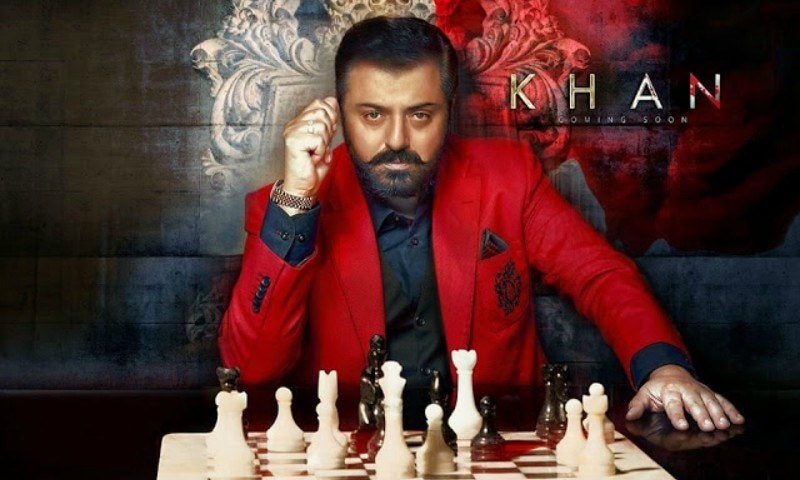 Naumaan Ijaz plays 'Khan' who instead of being fearful of gangsters and warlords is afraid of the common man.

Tired of dramas that revolve around either love stories or family feud? Well, the teasers of Geo's upcoming drama Khan promise a different story, breaking from the usual pattern. The teasers suggest that Khan is based on a politician who is not scared of the bad guys, instead, he fears the power of the common people.
Interesting, right? That's what we also thought and hence loved this new concept brought forth by director Ali Faizan and the writer.
Khan is the title of the play and it is being played by one of the most talented actors in the industry, Naumaan Ijaz , who we are sure will do complete justice to the role. Besides Ijaz another thing which we are liking about the teasers is how they have drawn ( we are assuming) inspiration from Imran Khan as far as his political activities are concerned because he too is not scared of the big guns instead he works for the common man and looks for approval from them instead of the leaders in our country.
Naumaan Ijaz has that very authoritative persona that also reflects in his dialogue delivery,
"Main wo Khan hoon Jo shareefon se darta hai, badmashoon se nahi."
The teasers promise a drama which is going to be exciting and will hopefully connect with the masses.
Aijaz Aslam & Shaista Lodhi pair up for Project Khan
Khan besides Ijaz will also star Aijaz Aslam and Shaista Lodhi and it is expected to air on Geo television soon.