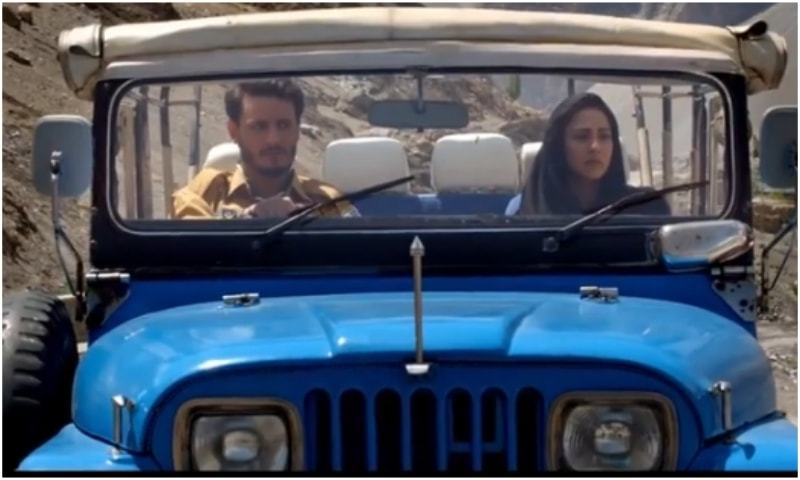 Check out the new song from Balu Mahi and tell us what you think

Balu Mahi is all set to release on the 10th of February and we can't wait to watch the movie since it is shot on such a magnificent scale. However, till the cinema opens its door to the audience, we will just have to do with the trailers and songs of the film. The most recent song released by the makers of Balu Mahi is Tu Kya Janay, and we have helplessly fallen in love with the track.
Composed and sung by Sahir Ali Bagga, the beautiful melody of the song will stick to you from the first time you hear it. The deep lyrics of the track further complement the melancholic tune, and we feel this could be one of the best songs of the movie.
The highlight of the song is the exquisite video which is shot in scenic locations like Attabad Lake and the Karakoram Highway, making the song a visual treat. In the video, Ainy and Osman Khalid Butt seem to be on a journey to reach a destination. They are quiet throughout the video and we see them passing each other gloomy looks, while the song plays in the background. Judging from the video, seems like Ainy and Osman are going through a tough phase in their relationship.
Want to know what else happens? Well, you just have to wait till the movie releases. Till then, enjoy the teaser of the song.