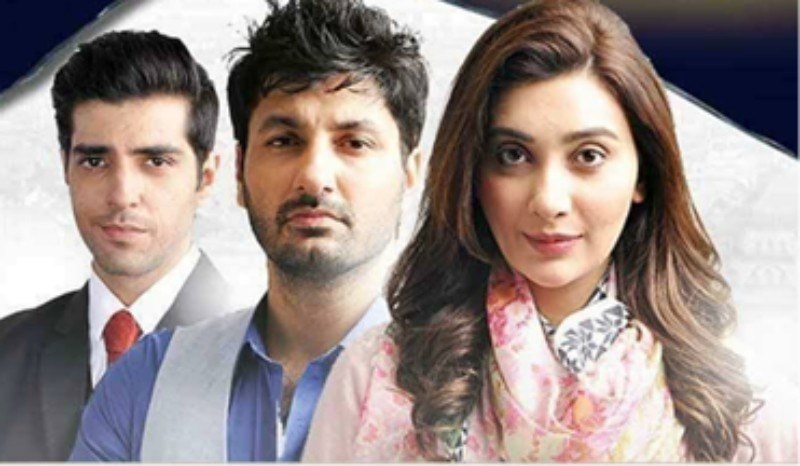 With Noor (Furqan Qureshi) all grown up and at war with himself, the plot of Khuda Mera Bhi Hai takes an interesting new turn. The boy has questions regarding his father and at the same time, he also knows he doesn't fit in the society. The story is so touchy that with each passing episode we find ourselves even more and more emotionally attached to his character. All we want to do is pull Noor out of the screen, give him a hug and tell him that we're all with you and it's not your fault!
This week's episode of Khuda Mera Bhi Hai made us tear up a little. Noor wants to meet his father (Syed Jibran) and ask him a million questions, but Mahi (Aisha Khan) knows he'll face disappointment. She tries her best to talk him out of the idea, but fails.
Mahi tells Noor that Zahir (Imran Ashraf) is his real uncle and his elder brother Zain is his father. Noor begs him to take him to see his father but knowing Zain, Zahir refuses.
Read : Khuda Mera Bhi Hai is one of Ayesha Khan's best work
Apart from wanting to meet his father, Noor himself is going through a difficult phase which was quite evident in the scene where he goes to the football ground and tries to prove to himself that he is not a sissy.
With Mahi agreeing to allow her ex-father in law (Mehmood Aslam) to meet Noor, next week's episode promo suggests that Noor might finally get his wish to meet his father granted!
Apart from Furqan Qureshi, Aisha Khan is the true star of the drama! She has done total justice at portraying such a strong character making Mahi the example of a mother's strength. Also, Imran Ashraf plays his role to perfection.
Overall Khuda Mera Bhi Hai is continuing at a steady pace keeping the viewers engrossed. We cannot wait to watch and review the next episode!