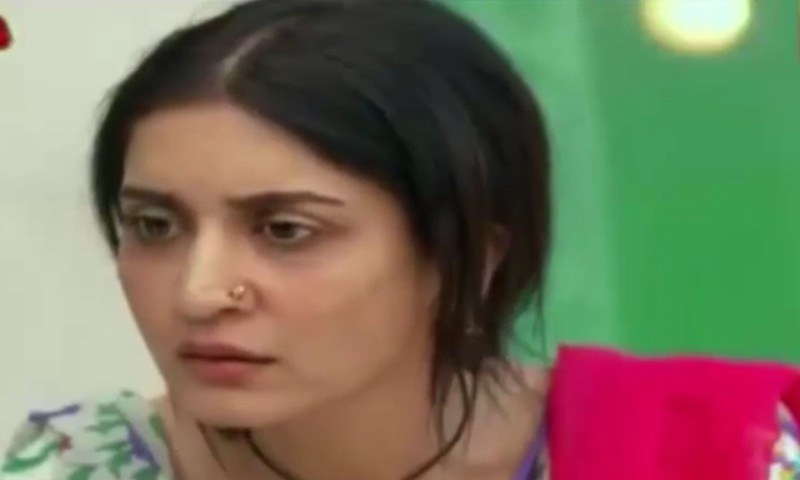 HUM TV's latest drama Sammi starring Mawra Hocane in the lead started off on a promising note, catching our attention because of its unique storyline. Apart from 'Vani' the second evil the story highlights is the gender bias in our society which is a reality not in rural areas, but also among the educated lot.
A majority of the people in the country would continue to have children till they get a son risking the life of the wife and completely ignoring the wellbeing of the daughters.
Rashid (Adnan Siddiqui) is Chaudhry Rab Nawaz's ( Rehan Sheikh) right-hand man as well as a brother because he drank the milk of Rashid's mother, Zarina ( Simi Raheel) who is a very old and devoted servant in the household. Whatever the Chaudhry says Rashid abides even if at times he doesn't agree with him he never disobeys.
While Zarina at the Haveli is a sweet talking lady at home she is a nightmare for Rashid and his wife Salima (Saman Ansari) because even after five daughters the couple has not been able to give her a much longed for grandson!
Read : HUM TV's 'Sammi' has the potential to be the 'Udaari' of 2017!
Despite the health issues, Salima is expecting again due to the family pressure. Her older daughter Maryam (barely in her early teens) does not go to school and is all day busy looking after her sisters and feeding food to them.
While Rashid loves his wife and in fact was quite content with just two kids the pressure from his mother for a son causes him to keep on trying till he is able to give his mother what she longs for.
The scenes between Rashid and Salima were played to perfection and shot beautifully. Their chemistry was amazing especially when she is seen complaining to him about how he has turned her into a baby producing machine while he goes out and lives his life the way he wants to.
Here we also got a glimpse of Rashid that he is not a man made of steel instead he is a nice guy who loves his wife and wants his daughters to be educated but maybe he is not strong enough to take a stand for them.
While we got to know a lot about Rashid and his family we also saw how Sammi is now with Chaudhry Fazal ( Noor ul Hassan) and her mother is not at all concerned about her and is busy going Maa Sadkay over her son Waqas ( Harris Waheed) who is back home in exchange for Sammi.
We heard little from Sammi this week as naturally, the girl was in shock and not at all in favour of marrying a man old enough to be her father. However, things took a U-turn when Ch Fazal refuses to say qabool hai sending Ch Rab Nawaz in a frenzy!
Next week's promo ( which gave away a bit too much) showed Ch Rab Nawaz thinking of keeping the vani for his son to which his wife disagrees and orders Rashid to get rid of Sammi. Now, what he does with her is what we will see next Sunday on Hum Tv at 8 pm but let us tell you that a very talented actress will also be joining the cast of Sammi as Rashid's first love interest.
Brilliant script by Noor ul Huda Shah , with a phenomenal direction by Saife Hassan as he has kept everything so real from the makeup to the location.
This week belonged to Adnan Siddiqui and Saman Ansari, especially the part where she tells her eldest daughter that she loves all her children and has no desire for a boy completely stole our heart.
So hats off to the team of Sammi and of course Hum Tv for putting out plays which will make a difference in the society as god knows we need to deal with issues that matter instead of just talking about saas bahu rivalry.