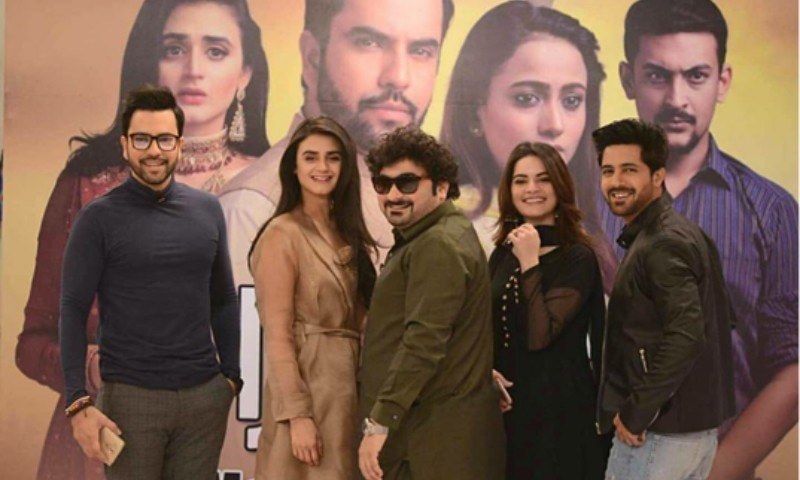 Asim Mehmood as Chotay Mamu with his witty remarks made us laugh out loud this week

With a wide variety of dramas airing on television, the audience has a huge list to pick and choose from. From family-oriented plays to love stories, they can watch the one that interests them the most. ARY Digital's Sun Yaara has currently caught our attention and has become a Monday favourite at HIP!
The drama offers us an insight into a close-knit family all living happily under one roof which is a treat to watch in this day and age.
So, moving on to what happened this week,
Talal (Junaid Khan) still continues to be uptight around people except for when he is talking to Roshni (Hira Mani) the guy genuinely loves her and at the sound of her voice, he breaks into a grin which shows that under that strict exterior is a man who has a heart of gold. With everyone gearing up for Hinas (Minal Khan) big day, the Sikandar house is buzzing with people and a lot of excitement.
Read : The upcoming serial Sun Yara is a family drama with a promising cast
While all is going well we see Tania (Ghana Ali) comes to the house with Lali (Xarnish Khan) to enjoy the festivities but that is just an excuse as her main target is Talal whom she loves but in a very strange passionate way and Talal's discomfort in front of her is quite evident.
With Roshni not wanting to go to Karachi at the moment because of her dad it seems Tania has Talal all to herself but he doesn't give her any lift which causes her to come up with a plan, now what is that plan? Well, let's wait till next week to find out but let us tell you it's not a very pleasant one and we are sure because of that Tania will trap Talal making the story move ahead in an interesting way.
Read : Rising talent: Asim Mehmood impresses in Sun Yaara
As we have said before, the story penned down by Asia Mirza is a beautiful one that makes us enjoy the rishtas which are so important in a Pakistani family.
As far as this week was concerned we enjoyed watching Asim Mehmood as Khurram aka Chotay Mamu for his witty dialogues; the part where he flirts with Hinas friend, that really made us laugh out loud. Hira Mani was not seen that much this week as the focus was on Tania but we really want to see Ghana Ali try out different roles.
Direction by Danish Nawaz is on point and the way he is making the story flow makes Sun Yaara a must watch for us on Monday evenings.