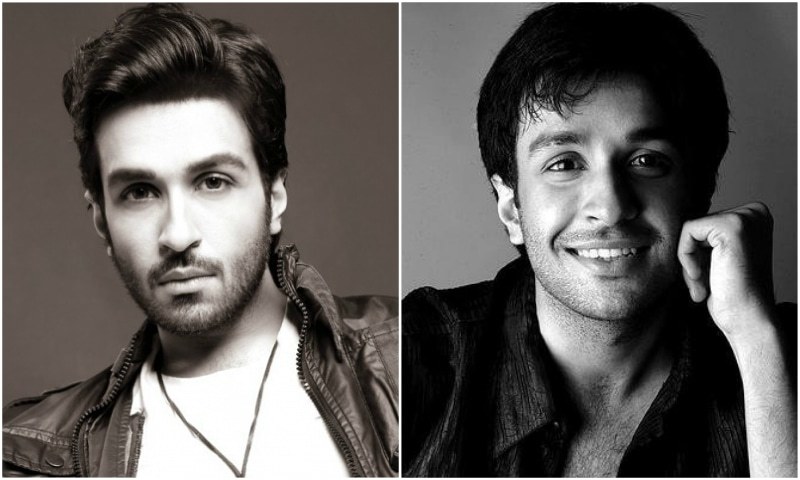 Azfar is not only Mehwish Hayat's love interest in the film, but we will also see him dance!

For weeks, we have been hearing about the shoot of the upcoming movie Punjab Nahin Jaungi and their star-studded cast that includes Humayun Saeed, Mehwish Hayat, Urwa Hocane and Ahmed Ali Butt. Little did we know that the handsome newlywed Azfar Rehman, is also a part of the movie! You heard it right, the talented actor has a crucial role in the film and his presence makes us crave for the release of the movie so we can watch Azfar in action.
Here's what Azfar Rehman had to say about his role:
"I am playing Mehwish Hayat's love interest," shared Azfar. "My character is Mehwish's best friend and we have studied together in London. We kind of like each other too, but because of a slight argument, we have a fall out and we decide to go separate ways."
Well, this love story has already grabbed our attention, and we certainly feel Mehwish and Azfar make a great on-screen pair with sizzling chemistry.
Revealing more on his character, Azfar said, "My character in the film is slightly aggressive and adamant about things he wants. It's different from the chocolate boy roles you have seen me in before."
But that's not all guys, as we have more news for you! We ran into Azfar during a shoot for the song Let's Dance from Punjab Nahin Jaungi, and it turns out we will see him shaking a leg in the video!
"I am dancing," he revealed, "But it's more of free style dancing, hence, I had to train for only two days. I am a horrible dancer and I want to tell everyone who wants to cast me, don't bank on my dancing. I feel I did a good job in this song but if my performance is too bad, the director will chuck it out," Azfar said with a laugh.
As far as the details of Let's Dance are concerned, all we can say is that it's a peppy disco song with some rap in the middle, and the video revolves around Azfar's birthday.