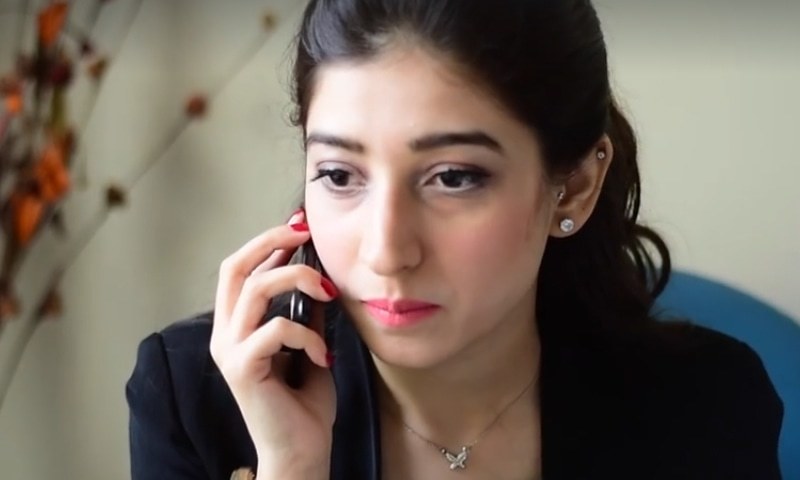 'Women Through Film' is an initiative and a project focused on empowering women solely.

It's the 21st century and our women are still scared! They're scared of opening up, of confiding, of retaliating in the face of abuse.The consequences… the perpetrators of the abuse get bolder and braver with each tick of the clock… and if it keeps going on at the same pace… we'll be back to the Stone Age in no time at all!
Verbal abuse, unlike physical abuse, is not evident at all! We women would tend to put up a happy face and let it all go… for the sake of what? Our homes, our children, or this two-faced society, that doesn't care about what's killing a person on the inside.
UN Women Pakistan in collaboration with Delegation of the European Union to Pakistan and Potohar Organization for Development Advocacy along with Women Through Film has sought to bring awareness to the menace of verbal abuse and the damage it has been doing to our women since times unknown.
Violence against women and girls have many faces:
Mariyam Nafees, Founding Partner, Program Director at Women Through Film, and one of the creative minds behind the thought provoking video and the face onscreen talked to HIP about how there has never been a raised voice for verbal abuse.
"Verbal abuse isn't highlighted and inflicted on women even more than physical abuse in our society. We have men, educated-illiterate men, who focus on showing their women counterparts down at every available opportunity. It's time we did something about it. We wanted to convey to the world that not everything men say is okay. They cannot just say anything to us and expect us to be fine by the end of the day. Women need to be respected, the element of respect is extremely important, be it any relationship."
Mariyam also revealed Women Through Film is bringing to Pakistan, the first ever Women International Film Festival (WIFF) in March 2017.
WIFF, an initiative and a project focused on empowering women solely. The film festival will showcase films made by women, about women to highlight social causes and also celebrate the achievements of our wonder women in day to day life. All this for a greater cause!
Know that verbal abuse is ten times more damaging and destructive. It kills self-confidence and shatters self-worth! The wounds inflicted by verbal abuse are stronger, sharper and more painful than those of physical abuse.
Wake Up! Stand Up! Speak Up! It's high time! Retaliate! It's no use sacrificing your self-respect for a home you'll never have. Don't even think you deserve this… not even for a second. Know your self-worth! Move on… you deserve so much better!