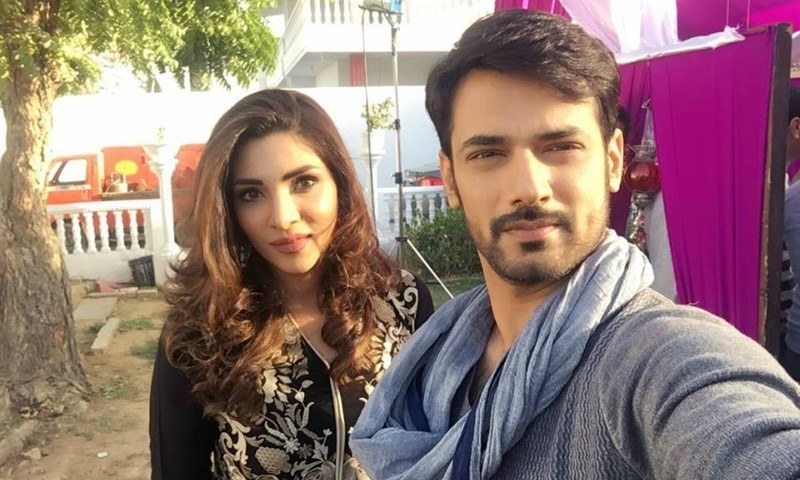 "Asma is a career driven woman who is very egoistic," reveals Zhalay about her character in 'Dil e Janam'.
Besides being a model, Zhalay Sarhadi is one of the most versatile actresses in the television industry who has a number of super hit dramas under her belt. Not just TV, the very talented and gorgeous Zhalay earlier impressed us withJalaibee and is now set to star in the upcoming movie Chalay Thay Saath. But you know what else she's currently busy with? HUM tv's upcoming drama Dil e Janam opposite everyone's favourite, Zahid Ahmed.
We are very excited to see Zahid opposite Zhalay and our excitement has reached a whole new level after seeing them share the frame in their latest picture!
Read : Zhalay Sarhadi shuts down haters!
Excited to hear that Zhalay is working on a new project, HIP got in touch with her to find out more about the Dil e Janam,
"It is a very interesting drama as it has a bit of everything from dealing with relationships, work priorities, love, loss, family drama, you name it and this play has it. "
On being asked about her character and why she chose to play it, Zhalay shared,
"My character is called Asma, she is a career driven woman who is very egoistical and is used to getting what she wants. She is also a woman in love and the combination of the two is deadly. I love doing challenging characters which have many shades. Asma is a real woman with true emotions and not just a symbol of evil or good. I was intrigued by the various colours in her personality and that is what drew me to this play".
While Dil-e-Janam is still being shot, the plot sounds intriguing especially since it is written by Seema Ghazal with direction from Faheem Burney and co-direction by Atif Rathore and of course, the icing on the cake is that it is a Momina Duraid Production for Hum Tv.
Besides Zhalay Sarhadi and Zahid Ahmed, the cast also includes Hina Altaf, Saba Faisal, Shaheen, Usman Peerzada and Shameem Hilali. With such a talented cast on board, we can't wait to see more from Dil e Janam soon.