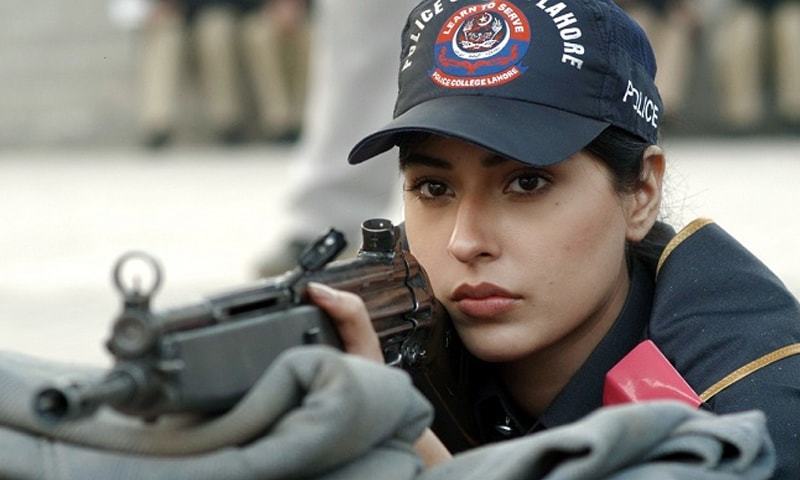 This time, it's our national television that has dared to be different… PTV has a goal in mind and is all geared up to achieve it with a vengeance. The latest drama serial Farz, that started airing on PTV from the 6th of February 2017, is a fresh breath of air when it comes to typical stories of our television screen.
Yes, Farz is a female-oriented drama in its entirety and gladly this doesn't have a 'bechari larki'… what the drama does have is a female protagonist who has aimed to empower women and define her fate herself.
Farz is a story that revolves around Aliya, played by the brilliant Sonia Mishal, and how Aliya has vowed to fight back patriarchy and discrimination to the best of her efforts. Her's is the typical lower-middle-class household where she along with her mother and brother are living an ordinary yet tough life.
Aliya's father is a Shaheed police officer and Aliya works in a school. The family has been forced to change rented houses several times and once more the landlord is asking for a higher rent or evacuation.
The family looks for a house and stumbles upon Rathores… Qavi Khan has his house available for rent and the family eventually moves in. He is a widower with only one son who was shot dead while on his duty as a police officer as well.
Qavi Khan is focused on one thing in his life, to get his son's name registered and listed in the police headquarters. He's always let down because the department doesn't give his son the recognition he deserved. Aliya too is furious with the system for never acknowledging her father's services to the nation.
In a parallel universe, Qavi Khan is being threatened to sell his house on the price of the perpetrators. Aliya's brother fixes computers for a living and falls into the hands of land mafia… with a job to fix computers. Noman Ijaz heads the mafia and wants to take over Qavi Khan's house as soon as possible. He instructs his second-in-command Saleem Mairaj to get the house as soon as possible.
Meanwhile Aliya, who holds a grudge against the police, is given a file by Qavi Khan with a promise to go through it. Perusing the file has Aliya perplexed throughout the night. Qavi Khan again receives a phone call with a threat to sell his house and he hangs up angry….
Farz is a story of a girl who has taken over her responsibilities and vowed to change her life. How the story will develop admits the subplots of crime and extortion will be seen in the upcoming episodes of the serial.
Will Aliya realise her Farz? Will she follow in her father's footsteps and join the force? She is a girl who will encourage an average Pakistani woman to live her life with honour and dignity. Let's see how the story unfolds and how well Aliya succeeds in her mission.