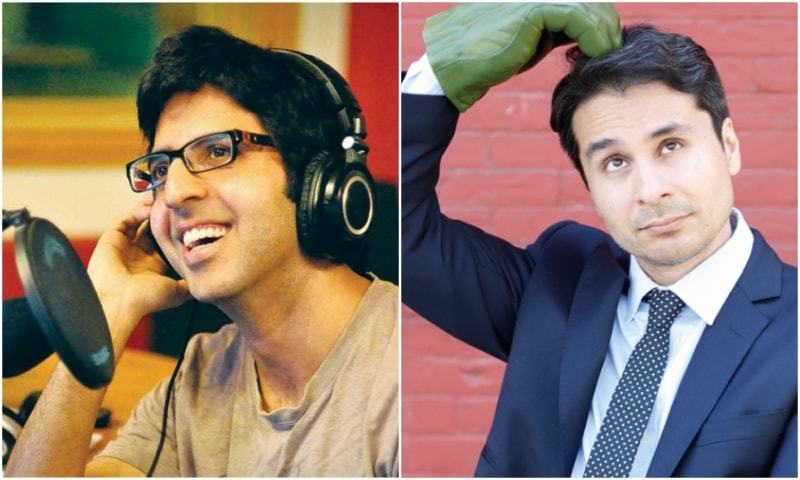 Saad Haroon takes over the show on CityFM89 and Khalid Malik has some interesting tips to give!

A few days back, Khalid Malik left us all in surprise when he announced he will no longer be a part of the CityFM89 breakfast show. Not only did the famous RJ announce his resignation on the show, but he also cried as he bid farewell to all his fans and all those who tuned into the morning show to hear his jolly voice.
There is no doubt Khalid Malik will be missed dearly, however, we were also overjoyed when we heard the news that the talented and extremely hilarious comedian Saad Haroon will be taking his place.
Saad Haroon is a comedian who is recognised internationally and whoever has attended his shows in Pakistan, are well aware of his lighthearted nature and quirky jokes that can leave one in fits of laughter. Now imagine having Saad Haroon tickle our funny bone every morning. Sounds like a dream come true, doesn't it?
Well, not all things are as simple as they seem, at least that's what we gathered from the recent video released by CityFM89. The video titled 'The breakfast show: tips and tricks', is a hilarious video where we see Khalid Malik hand over his responsibilities to the talented Saad Haroon.
Want to see the comedian and the new RJ for The Breakfast show freak out? Well, this video is just the thing for you and we are sure it will leave you in stitches!