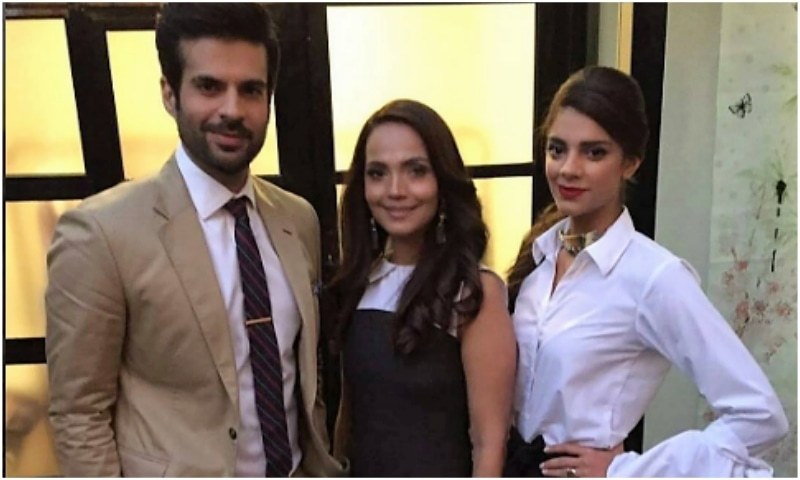 Among the many new movies announced is 'Cake', starring Sanam Saeed, Aamina Sheikh and Adnan Malik

Oh what a happy year it is with the announcement of upcoming movies every few weeks. Yes, soon we will have an industry as huge as Bollywood and Pakistani movies will be seen reigning cinema screens. Among the many new movies announced is 'Cake', starring Sanam Saeed, Aamina Sheikh and Adnan Malik; a film that promises to leave an everlasting impression.
Here's why we are looking forward to the movie:
Adnan Malik
The handsome actor is one of our favorites from the industry and we were desperately awaiting the day we would get to see him on the cinema screen. And finally the day has arrived as Adnan Malik is all set to make his movie debut with Cake. Adnan Malik has previously been a model, a documentary filmmaker, a video and music video producer, a commercial and music video director, a TV serial actor, and was also a VJ.
Aamina Sheikh and Sanam Saeed
The two actresses have rocked the drama and modelling industry and now we will finally get to see them work together in the same film! What has us more excited is that Aamina Sheikh will be making a comeback with Cake and we can't wait to see her leave the audiences smitten!
Asim Abbasi
Cake will be Asim Abbasi's directorial debut, but our expectations from him are high as he has proved his talent with short films he shot abroad. The films include Once A Man, Anathema and Whore; all films that did brilliantly and received positive criticism.
Also, here's what grabbed our interest. At the press meet up, Aamina Sheikh narrated a story of how she received the script for Cake. According to her, Asim sent her a box full of books to read, a USB which contained a few movies that she could gain inspiration from, and some cake! If that's how creative the man is when sending over a simple script, we wonder how inventive he will be with the film.
The crazy giveaway!
Even though much wasn't revealed about the film apart from the fact that it will have many 'layers', it's the giveaway we received at the event that raised our curiosity. According to Aamina Sheikh, the giveaways hints at what we will be seeing in the movie. So far we have a key, a head of a doll, a deck of cards, a torn sock, and some cake of course. Wonder what all that is about!