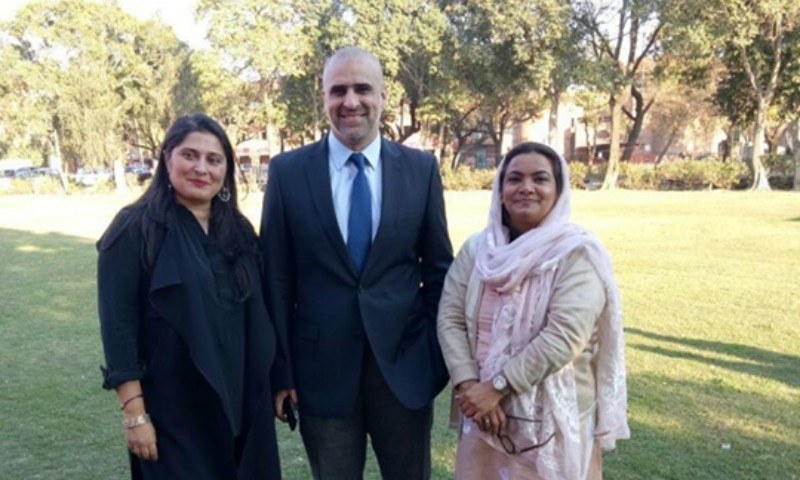 The Violence Against Women Centre is the first of its kind in South Asia

Sharmeen Obaid Chinoy besides being a well-respected film maker who has won the Academy award twice, is also a very keen activist of human rights. She played a very important role in getting people to look at honour killing, and also helped in getting the Parliament to pass an anti-honour killing bill. Yes, the lady is dedicated to such causes, hence, we were overjoyed when we heard that Sharmeen and women rights activist, Rubina Shaheen, were appointed Ambassadors for the first violence against women centre (VAWC). Rubina has been working as a women protection officer for Dastak Foundation for the past 23 years.
The Punjab government's Strategic Reforms Unit (SRU) is all set to launch the first of its kind 'Violence against Women Centre' in Multan on March 7th, and the Ambassadors role will be to create awareness about the VAWC and gather support for gender equality.
The VAWC will serve as a platform that provides required justice to victims of violence. The services which will be offered include first aid, FIR registration , medical examinations , post -trauma rehabilitation as well as forensics.
Read : Parliament passes Anti Honour Killing bill, shares Chinoy
At the press conference held in Lahore recently, Sharmeen said,
"I have never come across a rehabilitation centre like this one, where women could take refuge and pursue their case against the perpetrators without external pressure. Usually, women go through so much for even registering an FIR that the majority is forced to give up their fight against abuse at the very beginning".
With Sharmeen and Rubina on board, we are sure the centre will not just be restricted to Multan, and in time similar centres will be opened all over the country.
HIP would like to congratulate the two extraordinary women for achieving this milestone.