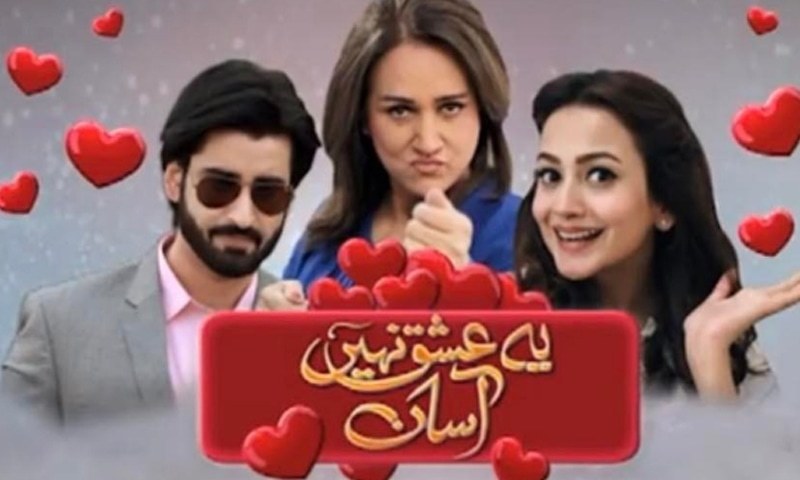 If you love to hate Agha Ali in Andaz e Sitam be prepared to fall in love with his lover boy character in Urdu1's Valentine's Day special telefilm titled, Yeh Ishq Nahi Asaan. Starring opposite him is the Khoobsurat Zarish Khan and that's not all, the cast also includes the legendary Bushra Ansari who can guarantee that this will be a play worth watching.
Watch the teaser below:
Yeh Ishq Nahi Asaan, the title itself speaks volumes about the plot! Love won't come easy and there will be a lot of trials and tribulations in the way. But hilarious ones of course! In the teasers and promos, we see the fun and bubbly Zarnish wishing happy Valentine's to random strangers, spreading love and smiles. That's where she catches the hero's sight, but since Yeh Ishq Nahi Asaan, there's a hero ki ma who the heroine has to impress!
Bushra Ansari plays the Saas who hates this Bahu. Will Zarish win her over? Well, we know she will in the end, but how is what we want to find out!
Now, we're guessing it's going to be a fun watch that it going to fill our Valentine's day with laughter and entertainment!
Stay tuned to Urdu1 and do not forget to watch Yeh Ishq Nahi Asaan on the 14th of Feb at 8pm!