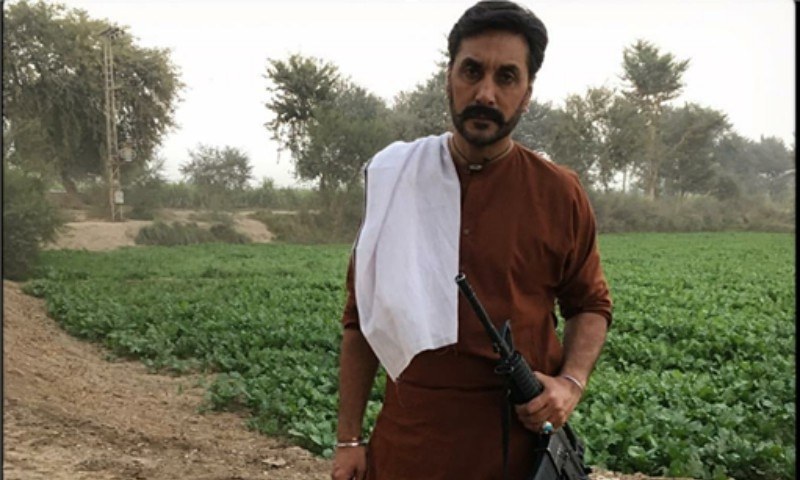 Adnan Siddiqui as Rashid is mind blowing simply because of his ability to show two sides of his character so beautifully
Sunday brings with it the excitement for HUM Tv's latest drama titledSammi which has us completely hooked. The stellar cast and interesting script make it an engaging watch and this week's episode was no different. In fact, it made us realise that there is still a section in Pakistan which practises the Vani system.
Where this reality makes us cringe right there we hope that through this play people will begin to change their mindset a bit. But till then let's get back to the play and review the third episode of Sammi which aired last night.
With Chaudhry Fazal (Noor ul Hassan) refusing to marry Sammi , Chaudhry Rab Nawaz (Rehan Sheikh) is baffled because it would make him the laughing stock in the village that his own family refused to accept his decision. Not wanting to be made a fool, Rab Nawaz orders Rashid (Adnan Siddiqui) to bring Sammi's family so they could avenge Parvez's death with blood.
Read : HUM TV's 'Sammi' has the potential to be the 'Udaari' of 2017
Since Sammi loves her brother Waqas ( Haris Waheed) she tries her level best to convince Rab Nawaz to leave him alone and let the marriage take place. Now at this point when her parents come with Waqas, they curse, taunt and making her feel guilty.
The plot takes a U-turn when the people advice Rab Nawaz to let go of Sammi's family and keep her for himself or his 12-year-old son!! Completely shocked Chaudhry Fazal just stares at Rab Nawaz while Sammi's parents are willing to give her up for their son's life.
Another interesting character in the play is Rab Nawaz's wife, who is slightly educated and is not in favour of a Vani especially for her son as she wants him to study and become an officer. But since her husband is a typical landlord he takes great pride that he has a vani for his son and tries to infest that same proudness in his boy .
In the meanwhile, Rashid is being brainwashed by his mother ( Simi Raheel) about how he should marry his old flame who can most probably give him a son. With Salima ( Saman Ansari)feeling sick they both go to a doctor who very sternly tells Rashid that a son or a daughter is born based on the man's fate and it was wrong to blame the woman for producing daughters. We loved how this very important message was beautifully incorporated in the episode this week.
Read : Saman Ansari as Salima steals our hearts in 'Sammi' this week
While we also saw the entry of Nadia Afgan as Naheed the nurse, the play is going to be more exciting from next week as Rab Nawaz's wife orders Rashid to take Sammi away from her and even gives him orders to either kill her or just discard her anywhere he likes. But with her about to go and bring Sammi she sees her in a position which shocks her. What will happen to Sammi, whether she survives or dies is what we will find out next week.
Direction by Saife Hassan is brilliant because even though the topic is so sensitive and sober with the help of Noor ul Huda Shahs writing the play holds your interest. You don't feel bored or stressed by watching it. So this is a very good approach to raise awareness about something but present it lightly which keeps the viewers engrossed.
If we talk about acting then it was Adnan Siddiqui as Rashid besides Rehan Sheikh who was mind blowing simply because his ability to show two sides of his character so beautifully. That sternness on his face when he is with Rab Nawaz and the softness when he is with his wife makes us quite intrigued by Rashid and we are sure as the play progresses we will get to see more shades in his personality.
With the third episode down Sammi is still going strong and we have a feeling it will continue to keep us hooked.