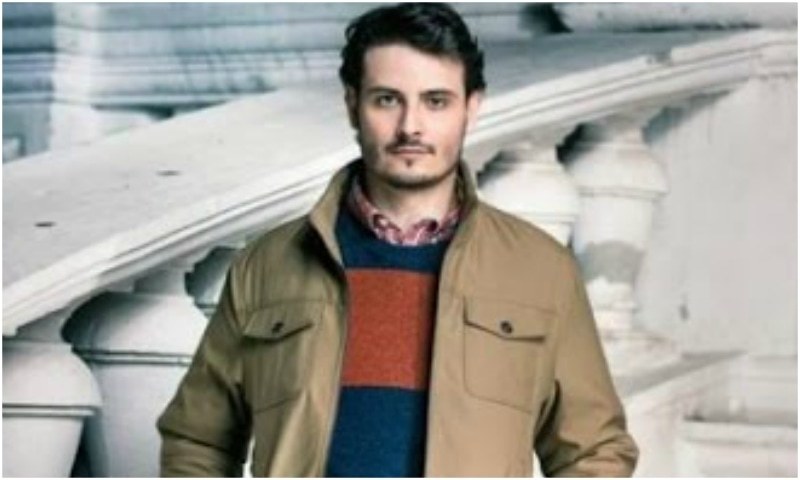 In an interview with BBC, Osman Khalid Butt spoke about the ban by India on our artists, and much more

Since the ban on Indian movies has been lifted, it was expected that Balu Mahi will be facing tough competition in the cinemas. Even though it is assumed that the makers and actors of the film will feel threatened by Indian movies, Osman Khalid Butt blew us away with his relaxed attitude and views on Indian cinema, as according to him, it's a good thing that Indian movies are back.
"We are not producing enough content in Pakistan to sustain ourselves on our own," he stated recently in an interview with BBC. "Generations have grown up with a staple diet of Bollywood cinema and the cinemas have suffered because of the lack of Indian movies. So I believe that its great."
OB also believes that Indian movies are a healthy competition and force Pakistani artists to up their game.
Even though we agree with OB, we can't help but wonder how this 'healthy competition' has benefited Balu Mahi so far. According to Mohsin Yaseen, General Manager Cinepax, Jolly LLB beat Balu Mahi at the cinema and did double business.
However, we are as hopeful as Osman Khalid Butt and wish that Balu Mahi does better in the coming days and breaks even. And the fact is, seeing our movies succeed at the box office really does leave us with a sense of accomplishment.
Revealing his thoughts on the ban on our artists across the border, OB further stated, "We feel a lot of pride that out of the plethora of Indian talent that is available, Pakistani talent was chosen in Indian movies on the basis of their work ethic and experience. And I believe India should be relaxing its policies, especially after Pakistan has removed its ban."