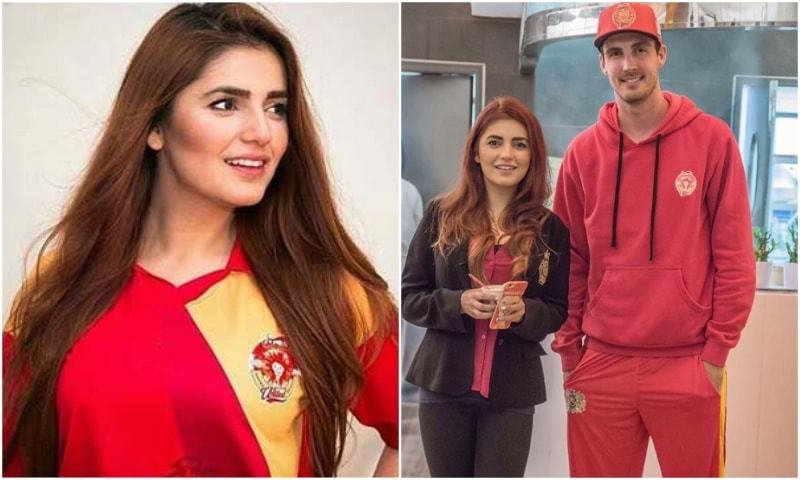 Momina Mustehsan distributed t-shirts at the match of Islamabad United and people are hating on her!

Momina Mustehsan is a name that seems to keep popping up in the news over and over again. Whether it's about her beautiful voice, her pretty face, her statement on Qandeel Baloch or her stance on women empowerment; Momina makes it to the news whether she likes it or not. Nowadays, she's being talked about because of her association with Islamabad United and people love the fact that the stunning singer is by her team's side on every match.
However, what didn't set well with her fans was a recent activity that took place in the cricket stadium, where Momina was distributing shirts of Islamabad United to the crowd.
Even though it was an activity that people were supposed to appreciate, the public seemed to despise the way Momina was distributing the merchandise. In the video, the starlet is seen throwing out t-shirts to the crowd with a poker face and yes, her lack of enthusiasm and the manner in which she distributed the t-shirts wasn't appreciated by many.
Check out the video:
Even though we agree Momina wasn't very friendly while distributing the t-shirts, we are sure she didn't intend to hurt her fans as she is usually very excited during the matches. Maybe the poor thing was just tired for crying out loud! Unfortunately, people are quite unforgiving and this is what they had to say: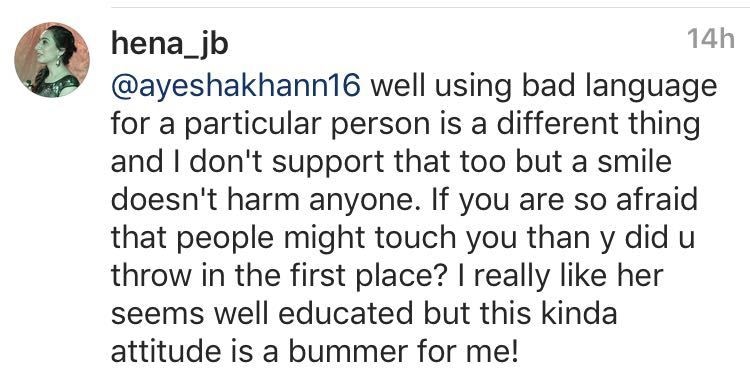 Let's see if Momina responds to what her fans had to say. Till then, tell us what you think. Was Momina Mustehsan rude to her fans?