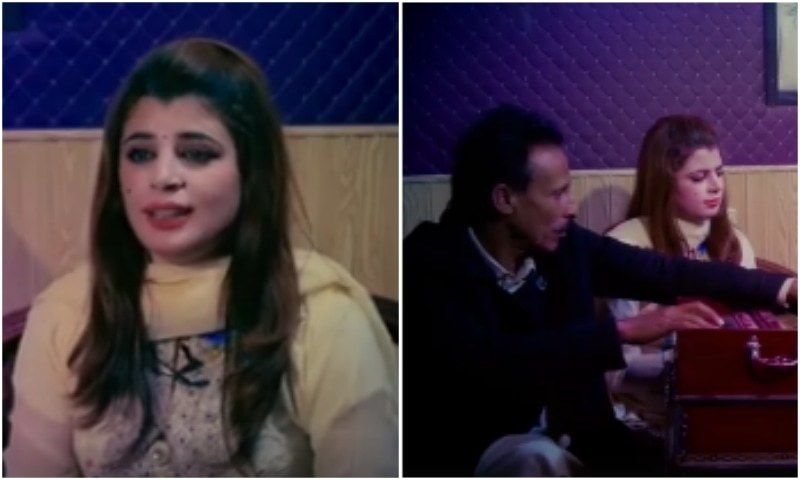 Tora Baram Khana is a Pashto song and you will love its contemporary sound

Patari, a Pakistani online music platform which has been operating since September 2015, changed the music scene of Pakistan completely with the platform Patari "Tabeer". The project featured hits like The Sibbi Song (Abid Brohi & SomeWhatSuper), Chitta Chola (Jahangir & Abbas Ali Khan), Players Of Lyari (Lyari Underground & Dynoman), Jugni (Nazar Gill & Farhan Zameer), and Sajan Moi Khay Yaad Payo (Various Artists & The Sketches).
And now, the much-awaited final song Tora Baram Khana Nawaba by Patari is out and like their other songs, you will fall in love with this one too. Sung by Malala Gul and Danish Khwaja, the song reflects the Pushtoon culture and is a unique and authentic sound that is hard to find nowadays
And what's even striking is that even in the midst of war, Malala never let go of her passion for music. "Things were really bad earlier but thankfully peace has prevailed now in Khyber-Pakhtunkhuwa," says Malala in the video released by Patari. "But even when things were bad, people like us worked hard in this field and respected it. Thankfully the situation of Pakistan has now improved."
However, this wouldn't have been possible if Malala had not received help from her family as it is not easy for a woman in those areas to pursue their dreams.
"All the people in the area know us. We grew up here. When we leave the house, we cover ourselves. These are the difficulties, that we have to leave fully covered and with respect," says Malala.
Even though we are aware of the problems Malala must have experienced, we are so glad Patari decided to get her on board as the song Tora Baram Khana Nawaba is mind-blowing and we just can't get enough of it!
Check out the song and we are sure you will be as impressed as we are!