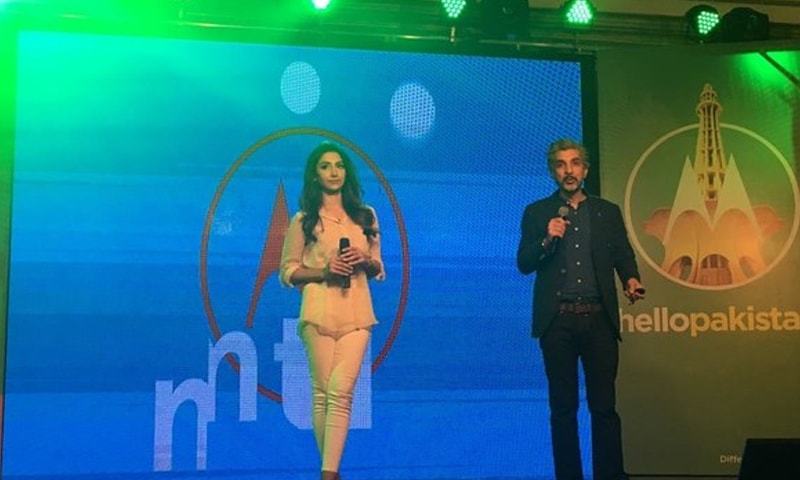 HelloMoto.. #MotoisBack! These were two of the hashtags trending in Pakistan for two days!

We all live in the era where most of us are tech savvy. Our phone is not just used to make calls or text anymore. It helps us stay connected on our social media, watch movies and listen to songs. Oh and as Sohai Ali Abro says in JPNA," but first lets take a selfie"
Last weekend, we went to review the new MotoZ phone at the launch event which took place in Karachi and here is what we think about it.
Ultra slim phone:
The phone is super slim! Will you believe it if we tell you that it's just 5.2mm - and ultra-light with a 5.5" Quad HD AMOLED display! It has an internal storage of 32GB or 64 GB (which ever one you opt to buy)
The camera:
Moto Z has a high-resolution 13MP camera with optical image stabilisation and laser autofocus, which help users take beautiful, true-to- life pictures in any light and condition. The front-facing 5MP camera includes a wide-angle lens, which is great for fitting friends in the picture (talk about all the grandfies huh?). And battery life is too good to be true. Moto Z supports up to 30 hours of battery, so people can go all day and well into the night without needing to stop and recharge their phone, this means we can totally take this phone on the next hiking!
The mods:
But that's not it!
You can add value to your MotoZ by purchasing 3 mods which will turn your phone into a projector, an amazing camera and a phone with a sound boost.
Moto Mods - Insta-Share Projector:
The Moto Insta-Share Projector snaps easily onto the Moto Z phone and enables instant sharing of photos and videos. The Mod projects up to 70" on any flat surface! We can have our own mini theatre at the comfort of our room!
Moto Mods - Hasselblad True Zoom:
Swipe your hand and turn your phone into a camera with 10x Optical Zoom and a Xenon flash! This helps you take perfect pictures.
Moto Mods - JBL Soundboost:
For those who enjoy listening to loud music, the Moto Z offers a high-quality JBL SoundBoost that will give the smartphone a boost with powerful stereo sound in a snap. The Mod includes a built-in kickstand that is guaranteed to make videos and music more immersive.
Price:
While the phone costs around Rs 75,000, we think its a little high end and expensive, but let's see how many people will buy this sleek phone.
The highlight of the launch event was this amazing instrumental national anthem video which was played at the end. The video was shot using the MotoZ by Amean J and the music was by Hira Tareen. Check out the video here, don't forget to watch the video in HD and tell us if you got goosebumps while watching it like us!