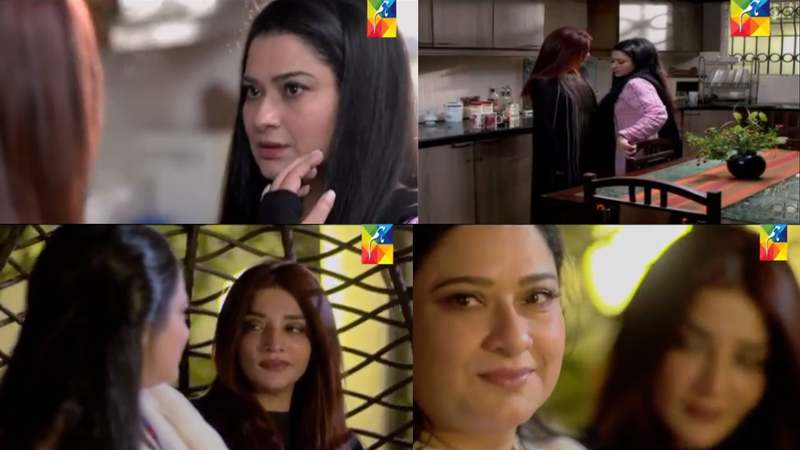 It doesn't come off as a surprise that PEMRA has served a notice to HUM TV for its drama series Kitni Girhain Baqi Hain

After PEMRA issued a notice to the makers of the Zong 4G and Oppo Selfie First Ad- it doesn't come off as a surprise that it has served a notice to HUM TV for its drama series "Kitni Girhain Baqi Hain." However, what is shocking is that the development occurred after almost a month of the episode titled Chewing Gum, that depicted Sania Saeed and Farah Shah as lesbian lovers, being aired.
PEMRA Issues Warning Over Objectionable Zong & Oppo Ads
According to the notice, the episode titled Chewing Gum that aired on the 29th of January had a theme hinting at homosexuality which is completely unacceptable as per the social, moral and ethical values of our country.
Sania Saeed & Farah Shah play lesbian lovers in 'Kitni Girhein Baqi Hain' & shock Pakistan!
PEMRA had received severe complaints on its Twitter handle, regarding the theme of the episode and the last scenes of the series. The complaints relayed that such a theme and content was entirely unacceptable for the Pakistani audience and had demanded strict action be taken under the laws of PEMRA.
PEMRA has demanded HUM TV submit a response to the notice that clearly states the channel's policies governing script direction and content selection. Also a notice had been issued to HUM TV earlier regarding the sensitive subject matter portrayed in drama serial Udaari. PEMRA mentioned that the earlier notice was clearly neglected on part of the channel authorities and another drama with unacceptable content was aired again, which depicts irresponsibility on part of the makers and authorities at HUM TV.
What we, as general audience, would like to know, is what governs PEMRA's policies regarding issuance of notices on what is being broadcasted to us. We have rather "unacceptable" content available everywhere else that visually disrespects the morals and ethics of an Islamic society Pakistan is, but why does PEMRA only choose to serve notice to a limited number of subjects only. Is something else governing PEMRA's actions? Is there some ulterior motive? Are we favoring our patrons here? What do you think?