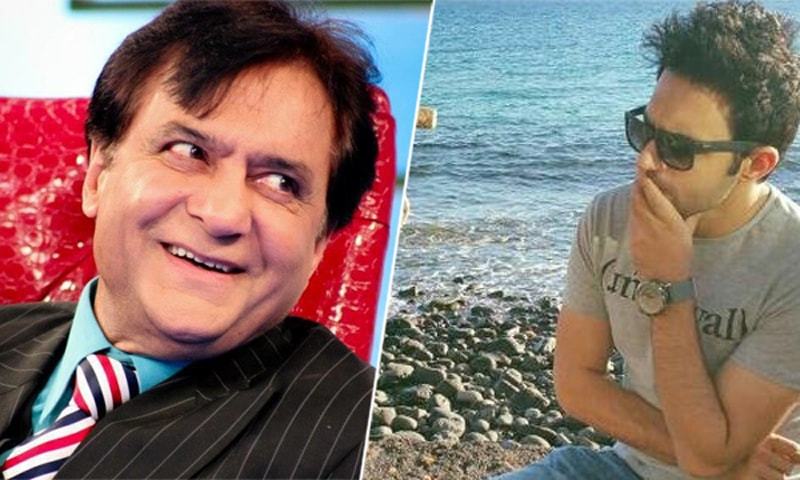 Having a celebrity father does automatically make you a celebrity, doesn't it? But when you've got a father like Firdous Jamal, who stresses on merit and hard work for success, people like Hamza Firdous learn to flourish on their own terms. An award winning web drama producer and actor in Ireland, Hamza Firdous has started to make waves in Pakistan as well.
HIP got in touch with this young talent with veteran roots and tried to find out what he's up to since he's now working in Pakistan.
HIP: Three things we don't know about you?
Hamza Firdous: He's passionate, shy and generous.
HIP: Define the real Hamza?
HF: The real me has evolved over the years. I was over-weight and had little confidence in doing things I wanted to do. And acting? Well, it seemed to be an impossible dream.
I moved to Dublin about 11 years ago. My severe stuttering made it hard for me to acquire work. It was a very long struggle but I believed one has to go through a certain process to improve himself. So, I worked at petrol stations, delivered Pizza's, knowing that in those places I had a chance of growing despite the unpleasing environment. Like most of the Pakistanis who go abroad, I was doing similar odd gigs but somewhere the urge to act was still there.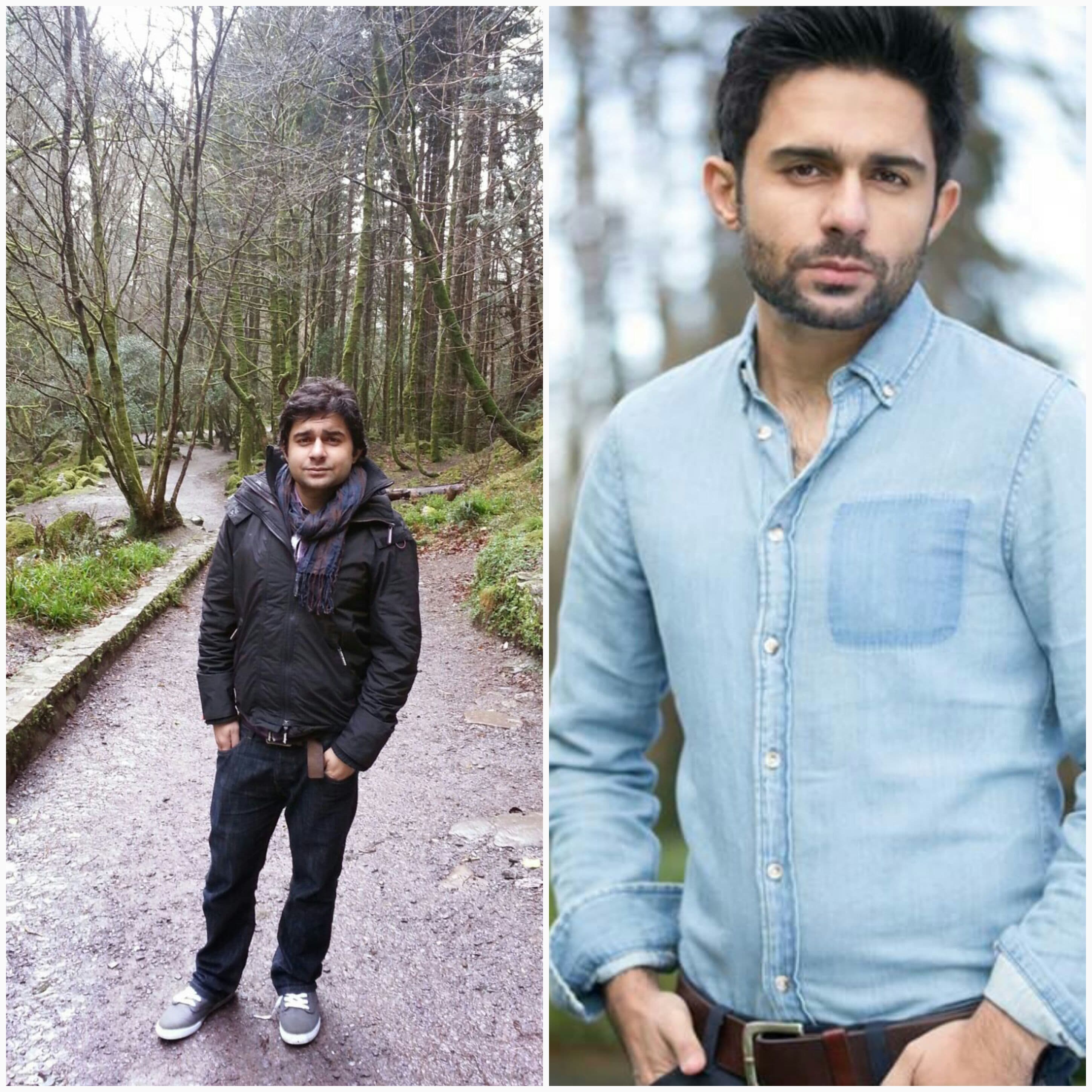 I started as an Extra in a television series and then moved to theatre. I acted in various theatre shows, trained with some really amazing teachers. While doing that, I graduated in Accounting & Finance and worked for multinationals like Microsoft and Novartis. And, here I 'm now in Pakistan , Acting!
So, to answer your question: the real me is resilient, hardworking and honest. "Our past is what molds us into the person we are today. It does not define us." ― Imania Margria,
I can't get more real then that…
HIP: Firdaus Sir is a veteran actor, are the genes playing the role here, or is it the training that comes across on screen?
HF: I think my genes kept me interested in acting. Perhaps, they were at work when even having obvious issues; I still had the urge to act. But ultimately it was the training that refined my skill and I guess the results are obvious in my work.
HIP: Do you have a method when it comes to acting?
HF: Yes, I trained with Kathleen Warner Yeates for Screen acting @ the Abby school, with Hope Brown and Tomas Kezile , Stanislavsky's method acting @ Agni Acting studio, with Robbie Bryne and Liza Micheal , Meisner technique @ Momentum acting studio.
All these great teachers taught me loads about acting, filmmaking, writing, more so they carved my character in those strenous hours.
And to overcome my stammering I did voice classes and practised every day for 2 hours for a number of years!
HIP: You went through proper training does that mean being a star kid didn't help?
HF: I had a very different journey compared to many star kids. For me being a star's son didn't help since I spent a number of years in Dublin. But when I came back, my father refused to ask people for favours; he told me to cut a show reel and go and meet people on my own. And I think that played an integral part in shaping me into a more humble person. It made me understand the social mechanics of the industry.
I did knock on many doors, asking for work, being rejected and got impatient. But Owais bhai saw my work and instantly cast me for his serial "Mujhe Thaam Lay". It was a great feeling after hearing so many no's and finally hearing a "ho jaye ga's" . That was worth the toil.
HIP: How's the Pakistani drama industry different than that in Ireland?**
HF: Like any industry there are similarities and differences. The craft is universal everywhere but the stories usually are different, and the way they are told is therefore different.
Due to nature of stories, we Asians are usually type castin particular parts so the work is limited. But here in Pakistan the opportunities are endless. Our film industry is booming together with the drama industry. Thanks to some really awesome producers and directors, good content is being produced. I think it's the best time for any actor to get in to this world.
HIP: Who is your competition?
HF: I agree with Walt Disney's famous quote " I have been up against tough competition all my life. I wouldn't know how to get along without it. "
Every individual is different with different battles and experiences which makes us all unique. I have had many quests of my own that I just see myself as my competition.
HIP: Who's your favourite actor/actress? Who are you looking forward to working with?
HF:Oh God there are so many! I'm blessed to be working with some of my favorites in my ongoing projects. But if you really ask then I would love to work with Faisal Qureshi, Fawad Khan, Hareem , to name a few. And in west, it would be Johnny Depp , the genius of versatility.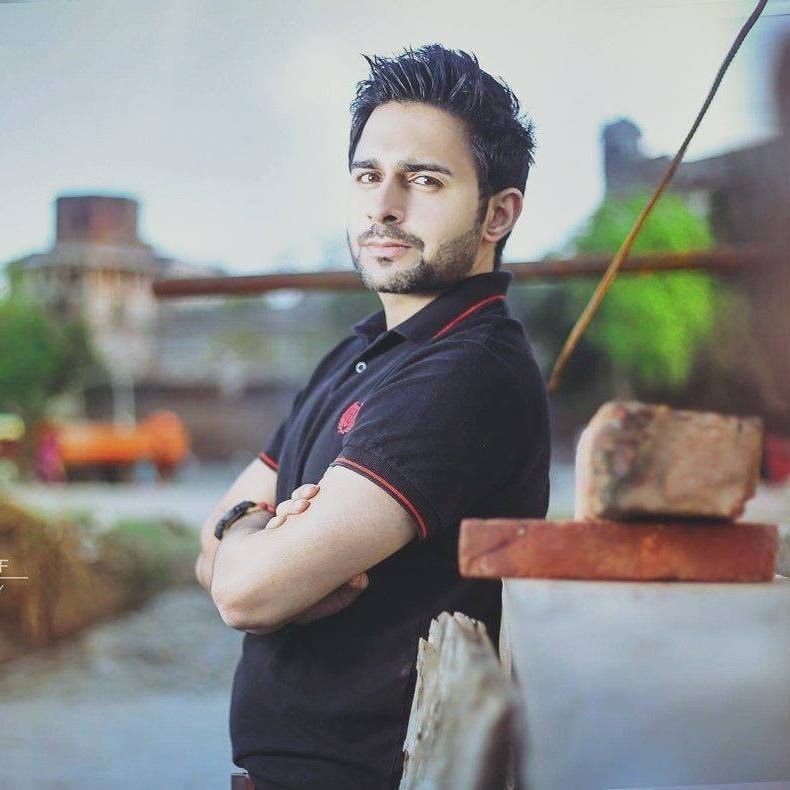 HIP: Do you have a dream role you'd like to play?
HF: 'm doing what I'm passionate about… Living a dream of a sort! No, I don't have the ultimate dream role but Joker's character in Batman is my favorite.
HIP: If you could take up on just about any role played by anyone on television or movies, what would it be and what do you think you would bring to it?
HF: Well, you always get inspired by actors doing some really cool stuff. Heath Ledger's Joker tops my wish list any given day. Every actor has their own interpretation, how about giving him different "gandasas" then knives? :D
HIP: Do we have any projects in the future especially in Pakistan?
HF: Yes,I'm playing a musician in Owais khan's "Mujhe Thaam Lay" which is due to air from the 4th of March on Play Entertainment. I'm also working with Kashif Nisar in "O Rangreza" playing a negative character for Hum tv . Both of the directors are really cool. I'm blessed to be working with them.
There are other projects but let me sign the dotted line before I announce them.
Recently, I directed a 13-episode comedy sit-com called "Yeh kya Tamasha hai" for our own production company " Firdous Jamal Films". We are also in pre-production of a feature film, which is being directed by a French Director Nicolas Courdouan. This project is being co-produced by Firdous Jamal Films and Black Ostrich Entertainment Ireland. I'm playing an autistic, which is a first for me. Lets hope all goes well!!
HIP: This industry is rather unforgiving of failures. Are you prepared?
HF: Churchill's rightly says, "Success consists of going from failure to failure without loss of enthusiasm".
Failures are inevtible. I have failed many times but I stood up again, which is more helpful then whining about them.
I believe my expereinces have prepared me to take up any challange because even being a star's son, I carved my own path and started off so small and moved up the ladder.But no one wants to fail on purpose and we all are unforgiving beings.
I believe if I'm honest with my work then it will somehow resonate with the audience and they will forgive my shortcomings. We are human beings after all.
We at HIP wish Hamza Firdous all the love, luck and support to make it big in the industry!