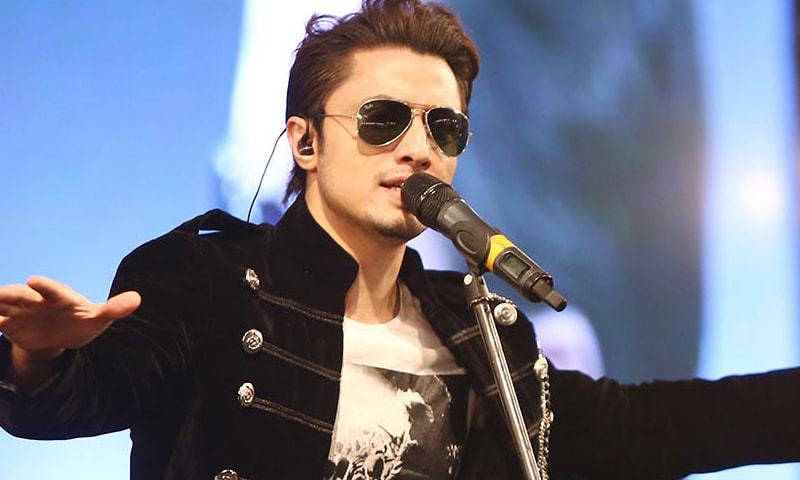 People wonder what would have happened, had the Roman Empire stood. Some wonder what would have happened, if Liaquat Ali Khan sided with Russia, and not America. Would we be living in a Communist world? I wonder if Bishan Singh Behdi would have preferred that. It is quite evident from his stance about T20 Cricket, he isn't a fan of capitalism. If he had his way there would be none of these T20 leagues. Once he labelled the Indian Premier league the Vidya Balan of Indian Cricket, his reference being the infamous dialogue by 'Silk'. So who am I to disagree?
If IPL's Bollywood equivalent is Vidya Balan, is Ali Zafar the Pakistani symbolising the PSL? A charmer who is smooth, slays but all in a courteous manner. A hot date, you can bring home. Does this image represent Pakistan Cricket? To me, Pakistan Cricket has always been about being rebellious, doing everything their own way, and making the world accept them, not the other way around. From reverse swing to the dosra, Pakistan cricket has been anything but refined. Which Pakistani celebrity would personify Pakistan Cricket? I think it has to be another Ali, Ali Azmat. It does help that he sang the best Cricket song EVER there will be!!
PSL Anthem 'Ab Khel Jamay Ga' featuring Ali Zafar will make you want to dance!
Let's look into what actually the PSL 2 anthem tries to say. It starts with a shot with flickering lights, a sign of voltage insufficiency. So far, so Pakistani. My problems begin with a boy dancing alone in a dark room. Does this mean he swings the other way? Jin agaya? Peer sahib is on my speed dial. Then a boy wearing cuffed shalwar kameez looks at the sponsor's signpost like he has meet the soul mate. Things we do for money. Seeti bajeygi, stage sajayga, tali pajeygi, ab Phupo logon ko pictures k liye balutay hoey discrimination krienge. The setup is perfect for a Pakistani wedding.
Shoiab Akthar's self-proclaimed F16 celebration brings us back to cricket but who has those 1970s TV set any longer? Failed attempt at originality? The filler part of the song introduces different cricketers. The reaction of fans is quite hysterical but that is the point of it I guess. Inclusion of girls is good but I'd rather see a young Sana Mir than a bunch of girls dancing around. Misbah calming everyone down is as close to reality as this song got to.
In stark contrast, Jazba Junoon starts with long haired boys which spells rebellion in CAPS. Yes, the two boys are in a small dark room but that is reflective of the space musicians get in the Pakistani society. Plus they have a gora with them. Our colonial hangover makes that very legit. You remember the shot with people sitting at roof tops because of lack of space? That is Pakistan. Javed Miandad and Mushtaq Ahmed practice running between the wickets with a stump in their hand? That is the resourcefulness which represents Pakistan cricket. No bats, no problems. The next shot where there are like 15 kids playing cricket (who happen to have only 1 bat as well) in a narrow lane with a yellow cab at the end of road. That is how we play the game in Pakistan. Why does that one guy in a crowd of 100s have an umbrella up? It is raining? I think not. He just wants to be different.
I understand that the PSL theme song aims to show a class which the masses aspire to be, but how many cricketers have we had from that segment of the society? In comparison to those present in the Jazba Junoon video?
The PSL anthem aims to create a party atmosphere, and win hearts. Pakistani cricket at its best was not about winning heart. It was about finding a way to winning. Hearts and minds left boggled with an off spinner, bowling leg spin with the same action or fast bowlers crushing toes with reverse swing. PSL for me cannot be a party. West Indians master that. We cannot hire the biggest stars, that's the Indian thing to do these days. It has to forge its own identity based on the cricket we play. If you want to be part of the new innovation in cricket, PSL is your laboratory.