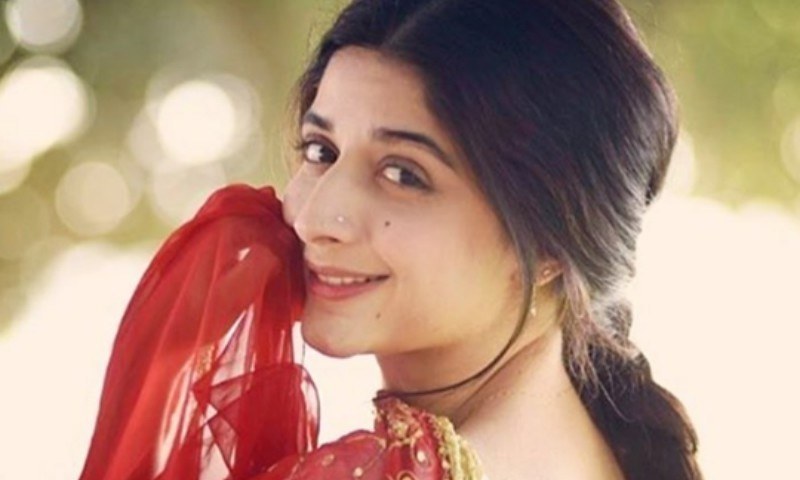 The drama very intelligently makes us aware of the issues which sadly still exist in our country.

Sammi proves to be gripping thanks to its interesting story penned down by Noor ul Huda Shah. The writer beautifully highlights the VANI system and the gender discrimination in our country keeping the audience intensely engaged. Sammi deals with such a serious topic and there has not been a single dull moment in the drama so far; now that's an achievement!
Rashid's (Adnan Siddiqui) wife faces a miscarriage and loses their unborn baby girl as shown last week. However, this week we see him in deep waters with Chaudhry Rab Nawaz (Rehan Sheikh). While Rashid has a reputation of being brutal, no one really understands how could Sammi could escape from his captivity.
Now, what we really like about Rashid is that even though he has made this very tough image of himself deep down he is a nice guy who does not like the vani system nor does he like the fact that he keeps on risking his wife's health for the sake of a son!
Read : Hum Tv's Sammi is one of Adnan Siddiqui's best performances so far!
The episode also revealed that Rashid is madly in love with his wife ( Saman Ansari), but right there he is also still in touch with his old flame played by Sania Saeed. And it is there in Karachi that he sends Sammi to so she can be safe and sound.
Having seen Sania Saeed's strict outlook and get up one assumed that she is heading a brothel house because she keeps on calling her business dhanda which scares Sammi as well as us. But few minutes into the play it came as a pleasant surprise that she heads a beauty parlour and it is here that Sammi will learn new skills and try to survive on her own.
If you are thinking that Sania Saeed is playing the role of a jilted woman who is depressed, then you are in for a surprise as she is quite ruthless and has saved Rashid's number as Kamina. But despite her constantly cursing him for dumping Sammi on her she still has feelings for him otherwise why would she keep Sammi with her?
Read : Here is everything you need to know about Mawra's comeback drama Sammi
With Chaudhry Rab Nawaz suspecting that Rashid has a hand in Sammi's disappearance he is seen trying to make him reveal who made him do it. But since it was his own wife who wanted Sammi out of the way, Rashid chooses to remain silent and pretends that he knows nothing about her whereabouts. Now will next week be the episode where Ch Rab Nawaz finds out that his wife and Rashid are behind Sammi disappearing is what we look forward to finding out.
Now the thing which is working in Sammi's favour is how well the director Saife Hassan has utilised his actors.
Adnan Siddiqui and Rehan Sheikh stole the show this week, these guys are phenomenal actors who can give any actor from the younger lot a run for their money.
Wonderful story, ace direction and brilliant set of actors on board Sammi is one play which no one should miss out on. So tune in every Sunday at 8 pm only on Hum Tv to see what life has in store for the innocent Sammi played by the beautiful Mawra Hocane.