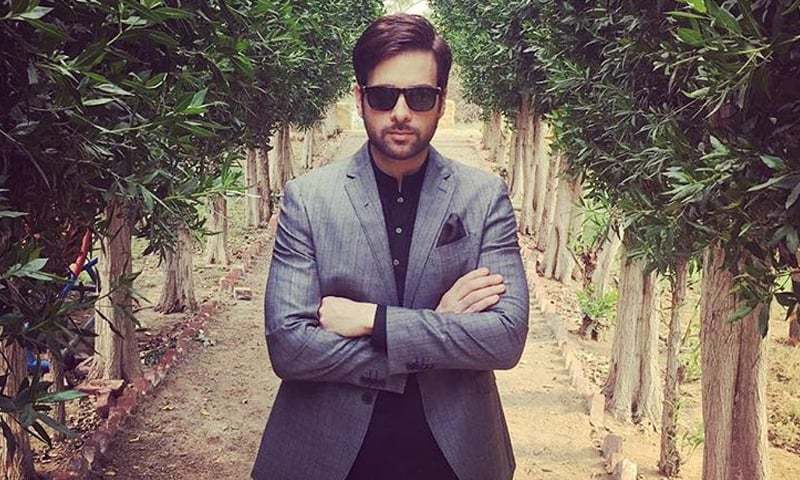 "I am over the moon about all these amazing projects," said the very excited Mikaal Zulfiqar.

Mikaal Zulfiqar is a man who has it all; he's good looking, very talented and super successful! From modelling to television and Bollywood to now commercial Pakistani cinema, Mikaal is not going to leave any stones unturned.
On television, Mikaal easily transforms himself into whatever the character demands; be it a devoted husband, a serious brother, an obedient son or an aged father, he plays them all with complete ease.
Due to his phenomenal acting potential, this talented actor/model has now been roped in for not one, not two but five Pakistani movies altogether.
Brace yourself, because you will be watching Mikaal dominate the cinema screens for a good amount of time this year as he is all set to star in:
Na Baja Na Barati
The Trial (tentative name for the movie)
Ae Dil Meray Chal Ray
Qaid
Cake
With five movies from different genres, Mikaal is all set to prove his versatility yet again! HIP got in touch with Mikaal just to know what we should be expecting from him and his five different movies in line and here is what he has to say:
HIP: Are you excited about the Five movies in the pipeline?
MZ: Excited is an understatement. I don't even have time to think at the moment. But yes, of course, I'm over the moon about all these amazing projects.
HIP: What reaction are you expecting from the audience?
MZ: Well, I'm hoping the audience is going to really enjoy the variety coming from my end. Every film is individual and amazing in its own way. And I always give my 200% to everything I do, so I am definitely expecting a positive outcome.
Read: Mikaal Zulfiqar and Sadia Khan's movie set to release in March 2017
HIP: Which one of the five movies is the closest to your heart?
MZ: The first two are closest to my heart as they are the ones that are almost complete and will be releasing soon. Na Baja Na Barati is a family comedy and the second which is tentatively titled The Trial is an action romantic thriller.
Read: Does Mikaal Zulfiqar Play The Baja In Na Baja Na Barati?
HIP: Which movie do you think will showcase your true potential?
MZ: I hope to do justice to all the characters I play. I have done all of them with heart and soul. All are distinct in their own nature, Na Baja Na Barati is a family comedy, The Trial is an action thriller, Ae Dil Mere Chal Ray is a romantic comedy and Qaid is a suspense thriller, there's so much variety.
Read: Mikaal Zulfiqar talks to HIP about his upcoming Rom-Com titled 'Ae Dil Meray Chal Ray
The audience is all set to receive a full dose of Mikaal in 2017 and we at HIP wish him all the very best!