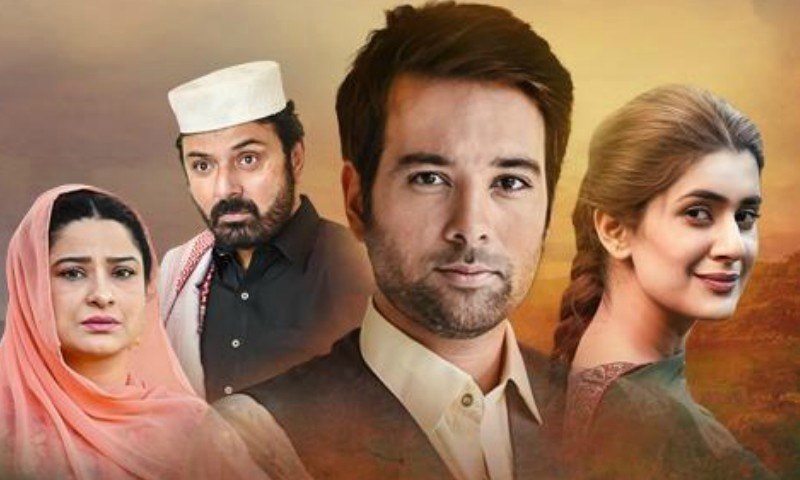 Flames to dust, lovers to friends, first episode to the last episode, why must all good things come to an end? The past 28 weeks have indeed been a rollercoaster ride with Sang-e-Mar Mar. The emotional ride came to an end last night with its last episode that went on air and we couldn't believe it was finally over. What will we do without this drama? The characters had become a part of our lives. Sigh
It was a unique play in every sense of the word; it made a special place in our heart due to its gripping storyline, excellent direction and a stellar cast. Sang-e-Mar Mar has made it to the list of dramas which will be remembered for long.
Hum Tv's efforts must be commended here as it brings the best scripts and projects for their viewers every single time. Be it Humsafar , Zindagi Gulzar Hai, Diyar -e-Dil, Udaari or Sang-e-Marmar, they have all managed to leave a lasting impact!
Mustafa Afridi beautifully wrote the script keeping the theme of the drama in mind. Sang-e-Mar Mar which revolved around the Pakhtun culture also tackled social issues such as Vani as well as honour killing in a way that the audience stayed engaged looking forward to see what will happen next in the lives of Shireen (Kubra Khan) ,Aurang (Mikaal Zulfiqar) , Torah (Masror Paras), Bano (Uzma Hassan), Shameem (Sania Saeed) and Daajee played to perfection by Naumaan Ijaz.
Read : Sange Mar Mar is not just Shireen & Aurang's love story
So, was the last episode everything that we had hoped it to be?
Absolutely yes! Shireen herself goes to Torah and accepts his proposal sending Bano in a frenzy. We think it was a beautiful way to avenge all that Bano had done to her in the earlier episodes.
But while Shireen thought that she will enjoy a happy married life, right there things changed. Torah hears her murmur Aurang's name the next morning and tells Shireen how clever she was to use him to take revenge from Bano. He even accuses her and breaks our hearts since we know Shireen is not that evil. She's just misunderstood.
Considering that this was Kubra Khan's debut drama, we'd have to appreciate her talent! Her innocent face helped her portray a character like Shireen with perfect ease.
Coming back to the story where Torah is now married to Shireen, Bano comes home heartbroken but did we feel sorry for her? Nope, not at all because she deserved it! When Torah and she got married, she made him swear he would never touch her because she did not think he was worthy.
The best part of the last episode was the confrontation between Daajee and Torah. While he had always been treated like dirt, now was his chance to avenge from Gulistan the death of his mother which he witnessed when he was only 11.
Throughout the drama, there have been three phenomenal actors who have made Sang-e-Mar Mar the success that it is today; Naumaan Ijaz , Sania Saeed and Masror Paras.
The plot thickened and with Gulistan and Torah face to face in his home where Torah had come to take Bano with Shireen. From being caught in the moment and thinking that now nobody could save Gulistan, Torab confesses to killing his two sons with a gun pointing towards him too! Now that had us sitting on the edge of our seats, but what really shook us was seeing the humble Shameem pick up the gun and shoot Torah!
Unbelievable was our exact reaction and the credit for that goes to the writer for wrapping up the play so beautifully! After killing Torah, Shameem tells Bano and Shireen that she had avenged her son's death and protected her husband but now both could take revenge from her. Where our heart went out to Shameem (and a few tears also trickled down our cheeks) right there she also made Gulistan realise that if he had been careful in his dealings, these things would never have happened.
And that is a beautiful lesson that the drama teaches us! Always think twice about what you are doing because decisions made in the heat of the moment are never wise and its result is at time too much to bear.
With amazing performances by the entire cast, it's no lie to say that our Thursday nights are never going to be the same again. HIP would like to congratulate the entire team of Sang-e-Mar Mar for making a drama which can easily be added to the list of classics.