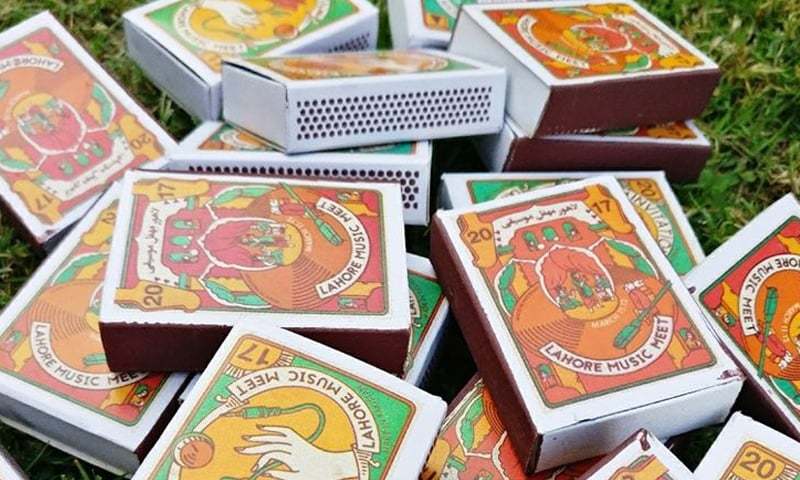 A two-day celebration of the best of Pakistan's music talent is all set to take place on the 11th and 12th of March

Lahore Music Meet is dedicated to bringing together musical minds from across Pakistan for a celebration and critique of music every year! And this year they are all set to host their third edition of the Lahore Music Meet starting from tomorrow.
However, with 'great' events comes even greater responsibility.
Performance line-up for Lahore Music Meet 2017 announced!
Below are 5 Reasons why Lahore Music Meet 2017 should not be missed!
Interesting Storytelling Sessions
Renowned names in the industry like Sajjad Ali, Ali Azmat, Javed Bashir, Meesha Shafi and Haniya Aslam will be sharing their stories, creative processes and business insight in the not to be missed 'Storytelling Sessions'. Momina Mustehsan will be talking about her sudden surge to fame and Uzair Jaswal about his debut album Na Bhulana!
Phenomenal Performances
Javed Bashir, Poor Rich Boy, Slowspin and Ali Suhail along with Abdullah Siddiqui, Ehlerock, Janoobi Khargosh, Kashmir, Jaubi Keeray Makoray, TMPST, MU, Patari Tabeer, Saakin, Wooly and the Uke, Shajie, Shorbanoor, Wisdom Salad, Tonight Us, Noah's Heark, Mehdi Maloof and Mohammad Aitzaz will be performing during the two day event.
The Masterclasses
The Masterclasses are featuring very inspiring and super talented personalities representing all aspects of music making.
Special Merchandise and Spectacular Exhibition
Those attending will also have a chance to collect some pretty special merchandise including some very playful-designed matchboxes and more importantly, attend a spectacular exhibition called Rang-Saazi, -a curated showcase for contemporary visual artists to broadly explore and interpret music as a subject and subculture and its influence as an integral part of our collective, historical, and cultural identities.
Those who will participate in this exhibit include artists such as Alia Bilgrami, Asad Aly, Bibi Hajra Cheema, Hamza Iftikar, Haris Hidayat Ullah, Hassan Shah Gillani, Humayun Memon, Samya Arif, Mina Arham, Mehreen Murtaza, Omar Gillani, Rahema Zaheer, Saad Khurshid, Sara Pagganwala, Shehzil Malik and Tree House (Ali Reza Dossal & Mariyam Iftikar).
Hardwork and Careful Thought!
A lot of hard work and careful thought has gone into the construction of this third edition and anyone remotely interested in the music coming out of Pakistan, must make it a point to head to LMM this weekend.