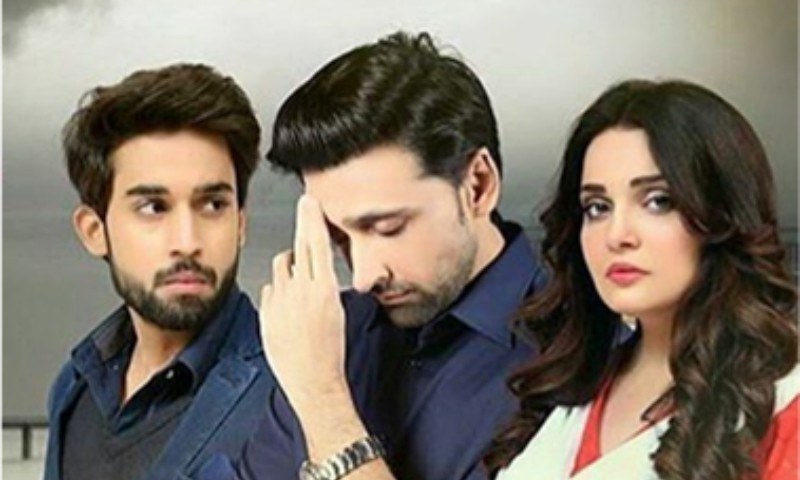 With Harib not being as sweet as he seems and Faris leaving the house , what does the future hold for the innocent Haya?

In order to do justice to a beautiful script, the director along with the entire cast and crew has to give their best shot. Otherwise, even the most well-written stories can fail to entertain and engage the audience. ARY Digital's latest drama 'Rasm e Duniya' is a mix of all the right ingredients that make it a weekly favourite.
The beauty of Rasm e Duniya is that it makes us feel. This week we felt sad for Haya (Armeena Khan) and her shattered dreams. Since day one we knew she was in love with Faris (Bilal Abbas) and wanted to be his wife. However, evil Tayee Jaan(Samina Peerzada) steps in and plays with her life in order to seek revenge. She is determined to get Haya married to Harib (Sami Khan) who is her step son!
Read : ARY Digital's 'Rasm-e-Duniya' begins with a bang
Despite Tabraiz ( Haya's dad - Javed Shiekh) knowing what Musarat's ( Tayi Jaan) intentions are towards getting Haya ad Harib married, he is helpless. He accepts the proposal but due to severe financial issues and of course Haya's marriage on his head he suffers a heat attack.
Seeing Tabraiz's condition, Mussarat slightly begins to care but the determination to avenge overpowers it all. She tells Haya how the two were all set to marry but due to some events she ended up becoming Tabraiz's elder brother's second wife instead.
The purpose of her having this talk was to tell Haya how she never questioned her elder's decision and learnt to live with it. She also tells her that marrying Faris was never going to happen for her.
Read : Ali Azmat nails it with the OST of ARY Digital's 'Rasm e Duniya'
Haya finally marries Harib and Faris is not able to bear with the torture of seeing her get married to his step brother so he leaves the house.
Now there is a twist in the tale, Harib who up till now was all sweet has a personality disorder! Yes, he is not as innocent as he looks, instead he is a bit of a psycho. Seeing Haya not appreciate his gift he tells her to stand up in a corner and stay that way all night leaving Haya and us staring at him in disbelief.
But everything them made sense, this is why Tayee Jaan was so determined to get Haya married to Harib. This was the perfect revenge in her eyes; to see Haya suffer the way she had by the hands of Haya's father.
Also, what is the reason behind Harib's personality disorder is what we wait to find out in the upcoming episodes.
Armeena Khan shines bright as Haya, she looks stunning and like we had said earlier, this is the project that brings out her true potential as an actor! Her expressions do all the talking and she's absolutely flawless.
Sami Khan is the perfect choice to play Harib's character which is not easy for many actors to play.
Complementing these two is Bilal Abbas, who despite being new is holding his own ground in the company of greats like Samina Peerzada, Javed Sheikh and Nida Mumtaz.
Apart from the interesting story and phenomenal acting, director Roomi Insha has caught the beauty of Lahore exceptionally well. The drama has a very artistic feel to it.
Rasm eDuniya is an intense drama that must not be missed! Watch it every Thursday at 8 pm only on ARY Digital!