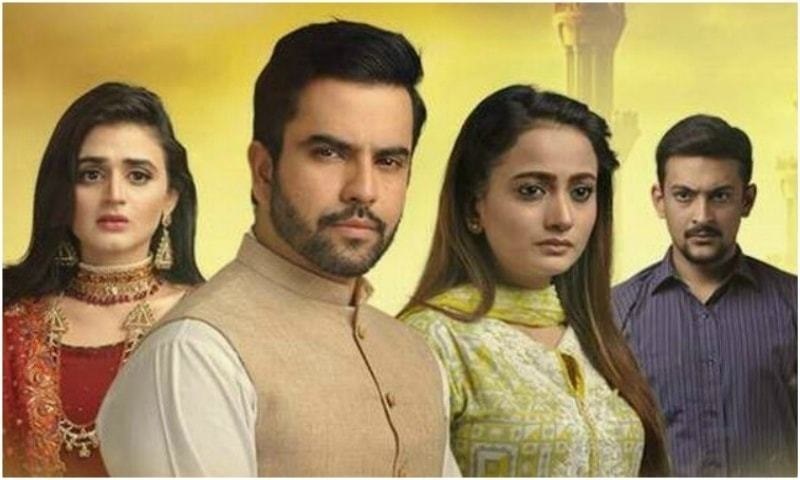 With Roshni's father passing away will Talal now take her responsibility?

Where we have always seen everyone (except Talal) laughing and having a good time, this week's episode of Sun Yara was rather emotional. So much that it even made us all teary near the end causing everyone around to wonder what was wrong? That is the beauty of this drama, it makes us connect emotionally.
So, what happened this week which made everyone so emotional? Well, Roshni's (Hira Mani) dad ( Qaiser Nizamani) passed away due to a heart attack.
Read : In review : Junaid Khan steals the show in Sun Yaara as Dr Talal
The beauty of having a family is that everyone unites in times of crisis like we have seen so many times in Sun Yara. Where everyone came together to celebrate Lali's marriage and then even after her divorce the concern which was seen on Amina Khala ( Samina Ahmed) and Roshni's face reminded us of the close-knit family which is missing in today's world.
Coming back to this week's episode, Tania ( Ghana Ali) is feeling too guilty and wants to tell Saif ( Faris Shafi) the truth but since her mother is one cunning lady she somehow manages to keep the two apart. But for how long will Tania keep her mouth shut is what we keep on thinking. We also hope she tells the truth soon because if she doesn't then where we praise the drama for showing such a strong family bond right there when it takes a complete U turn and focuses on a typical Sasural
With Roshni's dad passing away, we see everyone rushing to be by Roshni's side, all except Lali who is in idat at the moment. One thing which we really hoped to see was Talal trying to comfort Roshni who was crying her eyes out because that gesture would have made him more human instead of looking so robotic. We guess that is his personality but he is a sweet guy who just pretends to be emotionless.
Next week's promo makes watching Sun Yara a must because we will get a chance to see Hassan Niazi making his entry in the play which will certainly give the story the lift which it needs after having been on air for some time.
Read : Sun Yara needs to focus more on Talal and Roshni's relationship
If we talk about the acting bit, then this week's episode belonged to Samina Ahmed and Hira Mani who both displayed their emotions so beautifully after hearing about the death of their loved one. These two actresses are doing such a splendid job that at times Samina Ahmed even reminds you of your own nani or dadi who loved you unconditionally.
Direction by Danish Nawaz is good, the one thing which we really like about his work is how well planned each shot is as never once do you feel that the story has missed a beat or a certain character did not get enough screen space this time.
The only complaint we have for the director is to focus less on Lali's in laws and more on Talal and his family because that is the strong point of the drama and the only reason we tune in every Monday at 8 pm only on ARY.