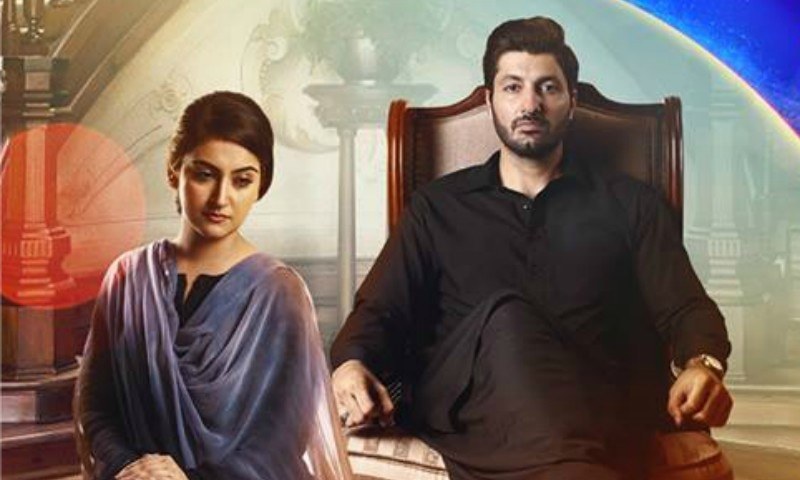 'Bholi Bano' introduces a fresh set of talented actors along with Samina Ahmed and Syed Jibran.

These days, most television dramas are focusing on social issues- a trend that started with Udaari. Considering how our lives are dominated by work and other responsibilities, it would be nice to unwind to a lighter television product from time to time. Thankfully, Geo Entertainment has started Bholi Bano, which is entertaining, light and a bit serious at the same time.
Written by Samra Bukhari, the story revolves around Bano, played by Hiba Qadir, who lives with her nani, played to perfection by Samina Ahmed, and her uncle Abid, as depicted by Imran Bukhari. Now, if you are expecting to see a timid shy girl who all day sulks because she has no parents then you are in for a surprise as Bano is a lively and friendly girl who besides being quite honest has a killer smile which wins everyone over who meets her for the first time .
Read : Geo TV's upcoming drama 'Khan' takes inspiration from Imran Khan?
Bano resides in a tiny house with her Nani who loves her to bits. At the same time, there is Tajdar, played by Syed Jibran, who is a divorcee belonging to a rich family. He has recently returned to Pakistan in order to resettle and is currently living with his mother.
He's a nice guy who likes to keep to himself mostly but also enjoys hanging out with his friends. He isn't that interested in work and can get away with it while his mother takes care of the business.
Tajdar's mother wants him to remarry and perhaps that could happen with Bano who he randomly comes across while he is out with friends and gets mistaken for a robber. Despite the mistaken identity, he is left mesmerised by her innocence.
Despite beginning to have feelings for Bano, he prefers to remain silent in front of his mother when questioned about his marriage plans.
However, Bano is in love with Soban, played by Syed Arez, who is her uncle's son. While Bano is happy-go-lucky, Soban is on the quieter side because his stepmother is pure evil and just shouts at him all day long. In fact, you can say he is the male version of Cinderella because he even dusts and makes sure the drawing room is clean, while the stepmom enjoys eating her apples.
The only person who Soban is comfortable with is Bano because he can be totally open with her without any feelings of hostility.
Uncle Abid is shown to marry a very rich girl whose father, played by Wasim Abbas, asks him to move in with him. This makes Bano and Nani quite sad.
Tajdar has a strong backing financially so we wonder if poor Soban will gain enough courage to fight for Bano's hand or choose to remain silent.
With regards to acting, Hiba Qadir as Bano is a show-stealer and her performance resembles that of the legendary Shehnaz Sheikh. Both actresses have that twinkle in their eyes which makes you love them immediately. Syed Jibran stands out as the mature Tajdar because he can portray the privileged, rich man well enough to intimidate the audience. Another favourite of ours, besides the veteran Samina Ahmed, is Syed Arez's portrayal of the innocent Soban.His sad expressions while suffering the verbal abuse of his stepmother touches our hearts.
Arez's acting along with Hiba comes across as very natural and for once we are treated to fresh and young talent considering the lack of new faces on most television drama serials.
So, what will be the future of Bano? Will she marry Soban or fate will lead her to Tajdar? That remains to be seen as "Bholi Bano" continues to air on Monday and Tuesday only on Geo at 9 pm.