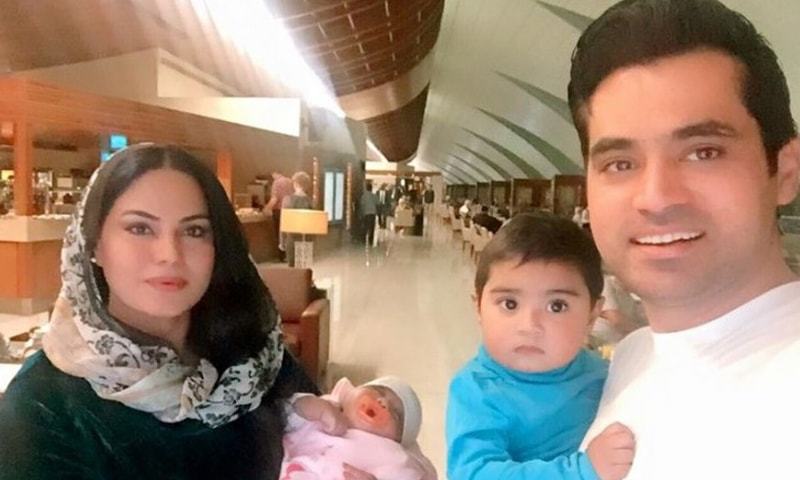 This is probably the most fitting quote for Veena Malik - In a recent turn of events, Veena Malik has been the top news of Pakistan as she allegedly filed for divorce from her husband Asad Khattak whom she has two children with.
Veena has claimed that her husband was abusive with her and they had a lot of differences between them, "Asad and Veena had their issues but no one knew about them and Asad was shocked when Veena filed for divorce. He thinks it's an impractical decision to make especially with the kids involved", a source close to Asad revealed to Express Tribune.
Reportedly, the fall out began when Veena decided to resume her showbiz career and Asad was not approving of this decision.
The news took by a storm and suddenly everyone was involved – from Maulana Tariq Jameel to Mufti Naeem, from Waseem Badami to Aamir Liaquat Hussain, everyone wanted to ensure that the couple married since 2013 does not separate. And to much avail, it seems like it almost happened. On Aamir Liaquat's show Aisa Nahin Chalay Ga, Asad was taken on call and he apologised for his shortcomings and wanted Veena to give him another chance. The same episode happened on Waseem Badami's show when Maulana Tariq Jameel tried to help the couple in reconciliation.
Well whatever the current situation might be, Pakistanis miss no chance to express their thoughts on a trending topic and this issue is no different:
When Nadeem F. Paracha unravelled what's next
When this guy shared an account from the day Veena was born
When this guy shed light on media's priorities
When Sawera Pasha was upset with media's behaviour
When this girl was hopeful against all odds
This guy has advice for marketing agencies post the incident
Jokes apart, if any of this is true, we do hope that Veena and her husband reconcile and if it is not then the Vatican Pope surely awaits them.