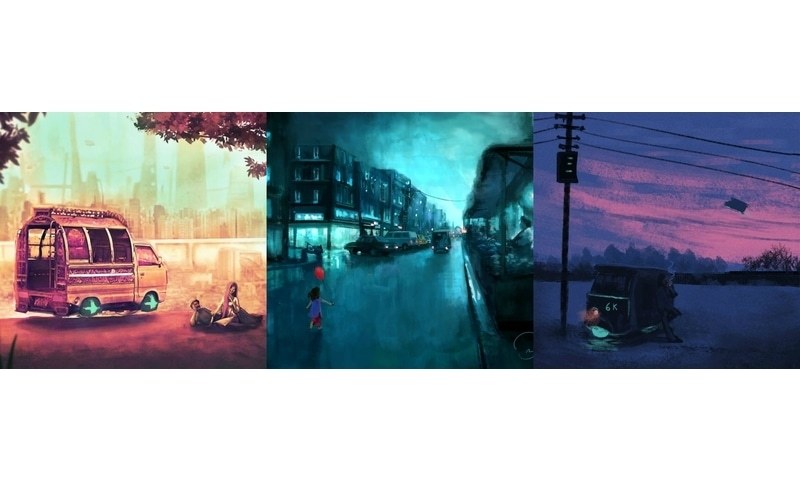 "Digital art software has empowered both the painterly side of photographers, and the photography side of painters."
Pakistan is the hub of creativity and in recent years, thanks to social media, we've seen more talent emerging from the country than ever before. With famous names like Ramish Safa from Kachee Goliyan, Maha Abdul Alaam and Saad Irfan, Omer Gilani is on the road to become one of Pakistan's most talented digital artists.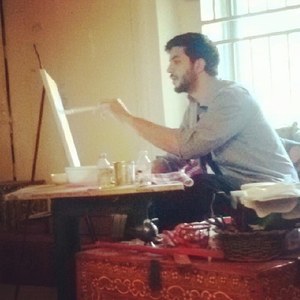 This Lahore based digital artist has studied Mechanical Engineering but his passion for art couldn't keep him away from it and this exceptional series will change how you view Pakistan completely- His new series is the perfect example of make believe. Be the judge yourself:
"Just a guy bargaining with a rickshaw wala in the inner city"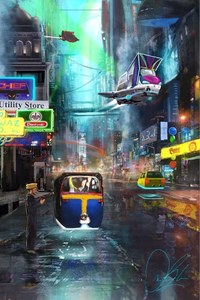 "Bedford got wings" (wouldn't that be wonderful for the traffic?)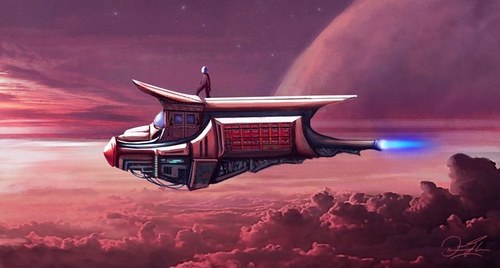 "Desi futuristic something." (We'll take something as a girl begging)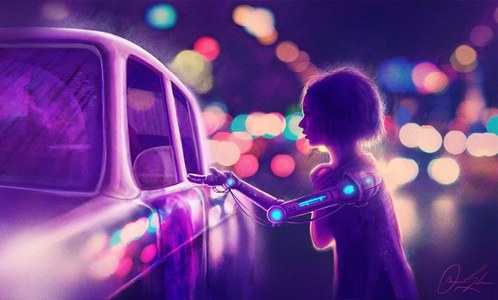 "Doodh guy"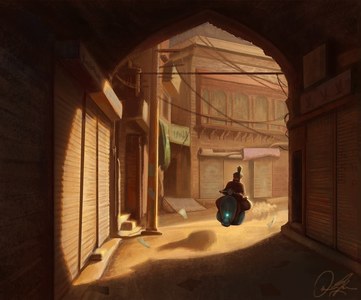 "Pashtun warrior guy"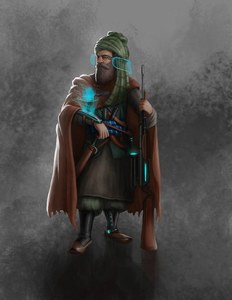 "Overpass city"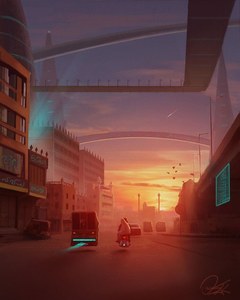 "Dhaba 3000" (We'll take that chai making robot please)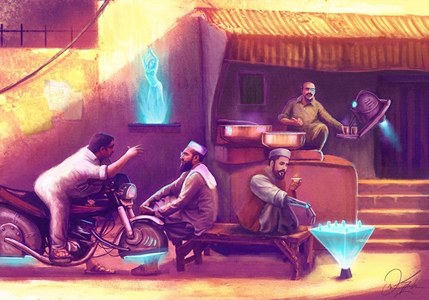 "Bhaagi hui aurat" (those robots will make running away quite a task)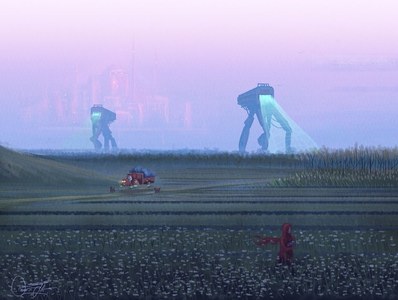 "'Chaaye ke liye kuch de dein'"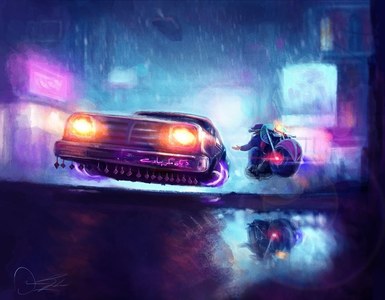 "Roadside dhaba" ( seems like this dhaba will cost a fortune)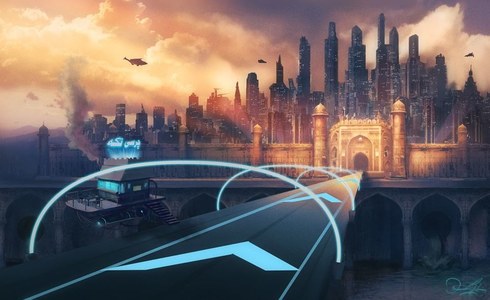 "Galli cricket"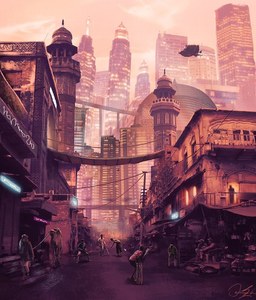 Worth applauding is this guy's sense of humor and punny attitude, truly an artist
"Khaleesi prays for victory before next season.."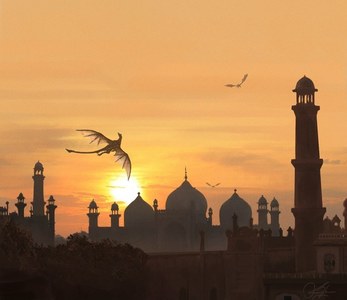 "Mujahijedi training"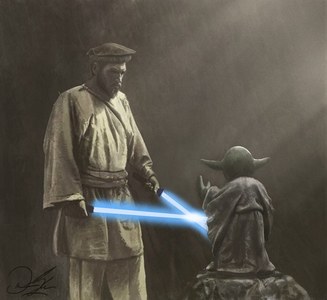 "Pindi boyz"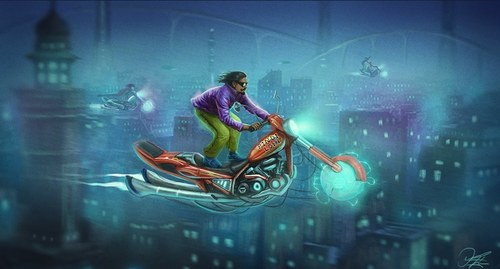 Omar continues to work with different media groups and clients with the likes of British Council, Save the Children, Express Tribune, The Nation to name but a few. He has definitely spiked our hopes for what Pakistan might be like in 3000 and if it isn't, we'll surely be disappointed.
You can follow his work on his official Facebook page Omar Gilani Art & Illustration