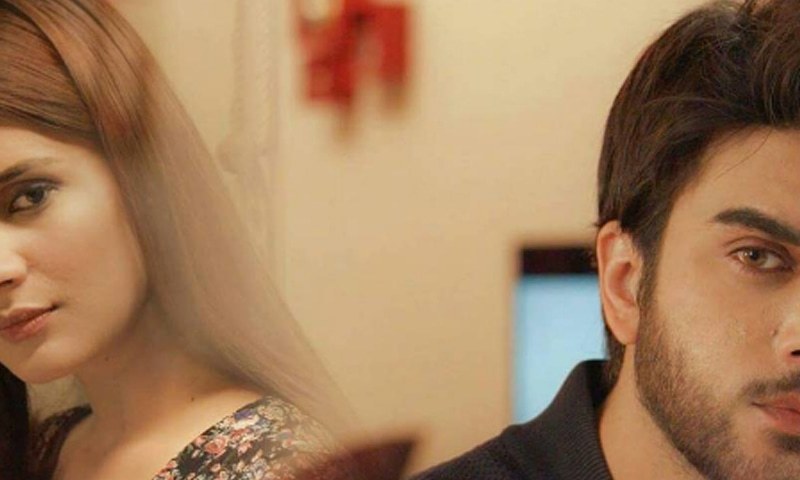 Imran Abbas certainly knows how to play a modern day Devdas just fine, and that too, without the wine!

Geo's Khuda Aur Mohabbat 2 gets interesting with each passing episode becoming a hot favourite of the viewers.The best part being that things might get better for Hammad in the coming days after all. Sara has now learned about Imaan and perhaps she is the one who is going to bring Hammad out of his misery. But that, only time will tell us. For this week we have the following update for you people.
Sarah is a bit shocked about Hammad and how he gives the Azaan in the masjid every day. She questions Hammad and asks him if he truly is a fundamentalist but Hammad calmly explains that he calls people to prayers just like his mom visits the church every Sunday and that doesn't make him an extremist at all.
Sara's mom is a little concerned about her relationship with Zeeshan and asks her to visit New York with him but she plainly refuses. Her father is upset with her but she refuse to budge and tells him directly that she isn't happy with Zeeshan and she will not marry him at any cost.
Hammad is a bit upset about being called a fundamentalist and ridiculed for his religion in the US and his university specifically. He recalls being insulted for his liberal approach by the molvi sahib and Abdullah in Pakistan and asks Behzad if he might have done something to deserve this sort of life. But his relief comes in the face of Sara when she tells him the management has rejected the dean's complaint against him and now he will not have proof of his innocence.
Sara is talking to Hammad and somehow the conversation moves to love. Hammad doesn't want to talk about it and simply rejects the idea of love telling Sara that it only brings pain. But Sara is adamant to know and she tries asking Abby it is then when she learns about Imaan.
But Sara isn't satisfied and she wants to know more so when she meets Hammad later that night for an outing, she doesn't miss the chance to question him about Imaan and it is then Hammad tells her each and everything about Imaan and how he fell in love with her without even looking at her face.
Hammad explains Sara how pure was his love for Imaan and how she is entirely responsible for his closeness to God today. Sara is moved to learn about Hammad's past and the intensity of his love for Imaan. Imran Abbas plays the heartbroken lover close to perfection. The tears in his eyes make us move. We love the chemistry between him and Kubra Khan and how both of them are able to portray the intensity of their character's feelings with minimal dialogues and great expressions.
Hammad's story moves Sara so much so that she immediately asks him to go to a church with her because she wants to talk to God. Hammad is her best friend now and so he doesn't say no. and this is where Hammad is reminded of Imaan when he looks at Sara praying in the church. He recalls about the two pearls Imaan gave him and he holds them in his hand to strengthen himself before he falls weak and misses her more than he should. But he breaks down and weeps his heart out. He tries to hold back but he cannot and cries. Its heart wrenching to see a guy cry and when it is Imran Abbas, we cry with him. This guy certainly knows how to play a modern day Devdas just fine and that too without the wine.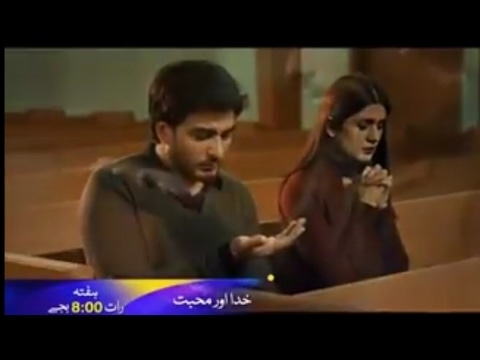 On the other hand, Isaac is concerned about Hammad brainwashing Sara but this time his wife confronts him saying its all because of him. It is Isaac who has brainwashed Sara and she is now learning things he has kept hidden from her forever. Isaac is enraged and he vows to get Hammad out from the university and his life for good.
Hammad goes over to drop Sara to her house and it is quite late in the night. Isaac is furious but Hammad is calm and turns to leave when Isaac stops him and tells him he needs to talk to Hammad. This is when Hammad is reminded him of molvi sahib and how he feels moments repeating.
Read: Khuda Aur Mohabbat: Hammad Learns About The Reason Behind Isaac's Hatred