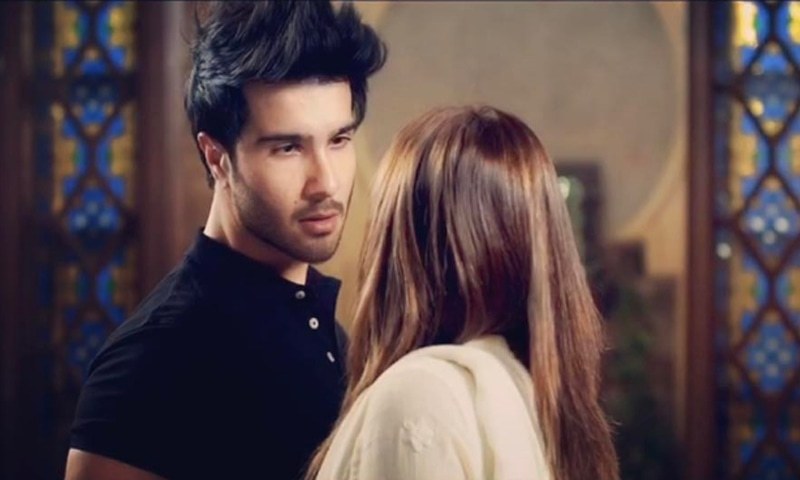 'Woh Aik Pal' starring Aisha Khan and Feroze Khan is an interesting watch so far!

There are a lot of dramas which are currently being aired but there are only a few that have managed to get our attention! Woh Aik Pal starring Aisha Khan and Feroze Khan is one of the few that we happen to recommend for its fresh cast and thrilling storyline.
Woh Aik Palis penned by Samira Fazal who also wrote Mann Mayal, and that is one reason why we were actually looking forward to the drama.
Two episodes have aired so far and we're waiting for the third to air. So far the story revolves around Unaiza (Aisha Khan) who is happily married to Faris ( Emaad Irfani) who she has a son with. The couple shares a mature chemistry that most husband and wife share with great understanding!
Read : The teaser of Woh Aik Pal promises an intense love triangle
On the other side, the drama showcases the story of a young man Arish ( Feroze Khan) who is a carefree student engaged to a bossy Hina (Ramsha Khan) who has him by the leash.
Hina is the dominating character who is always calling Arish a sissy. Now, trying to prove he's a man he gets involved in some unnecessary drama.
Arish has no clue that his flatmates are robbers and that's where his life changes. Joining them one day to prove that he is strong he accompanies them on their trip. But few a minutes into the ride he slowly realises what they are doing.
With Faris out of the car and asked to empty his pockets Arish tries to stop his friend who is holding him at gunpoint. But with Arish panicking more the gun goes off hitting Faris and instead of helping him they decide to run away leaving him to die.
Now instead of running away, Arish is constantly telling his friends to help Faris.
Now Arish is a guy who feels a lot of things; he is not cold hearted and the scene with Faris has just disturbed him so much that he doesn't even have the patience to deal with Hina at the moment. With the guilt being so intense Arish is seen having a tough time dealing with what happened and for that purpose he is seen coming back in his brother Danish's (Yasir Mazhar) house so he can keep his mouth shut.
Read : Feroze Khan is back with a new TV serial
With Unaiza's world crashing around her she can't believe that Faris is no more but with her having met Hina at a function before the incident and with Arish knowing that both know each other he decides to meet Unaiza but what outcome will their meeting bring is what we want to see next week.
After Khuda Mera Bhi Hai Aisha Khan is back with a bang because she is seen playing a role which suits her just like Mahi did. And because of her choice of roles, we believe that more and more women will be becoming her fans as her target audience now is the mature lot who can easily relate to her characters on a personal level. Feroze Khan plays the immature Arish well.
Direction by Furqan Khan is a delight to watch and besides the lead pair Yasir Mazhar, Aly Khan, Ramsha Khan and Shamayel Tareen ( who is gorgeous) are also present in the cast which makes us think that Woh Aik Pal will become everyones hot favourite.
Watch Woh Aik Pal every Saturday at 8 pm only on Hum tv only.