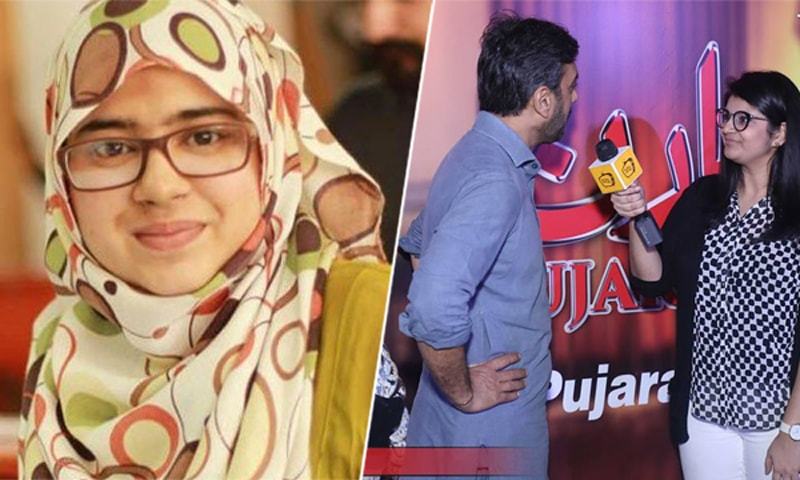 Iqra Arif, an NCA student and a vocalist at Sawaal Band is all set to meet fame. Yes, the universe has conspired and made the girl ready for success. In an interesting turn of events, Iqra Arif was signed up to sing the OST for Mai Mehrun when her video of singing 'Dewaani' went viral on the internet. But that's not where fate stopped for Iqra, she has in fact been roped in for yet another OST and it seems like this is where the story will change for this girl with a gifted voice.
Adnan's Siddiqui quite luckily spotted Iqra's video while he was hunting for a fresh voice to sing the OST of upcoming production venture "Pujaran" which will start airing on TvOne from March 21st, 2017.
While talking to the media and recalling his story about finding Iqra and being mesmerised by her voice, Adnan said,
"When unfortunately two lead singers couldn't take up the OST for Pujaran, I went online and hunted for talented singers in Pakistan. This is when I came across Iqra Arif and her video singing Deewani while making a sculpture. I knew it there and then that this girl was it and asked a friend at NCA to locate her."
Long story short, Iqra was tracked down and asked to sing the OST for Pujaran by Adnan himself. And yes, the girl who is as sweet as her voice readily agreed and so it happened. Iqra certainly has a unique voice quality that will definitely take her places. Her journey has just begun and it is evident from her strong voice and poised demeanour that the girl will soon stand in the league of top female singers in Pakistan perhaps with albums and singles of her very own.
We at HIP, wish Iqra all the very best for all her future endeavour. May we get to listen to more of her melodies soon in the future.
Read: Intensity, Suspense & Heartbreak are the ingredients of upcoming drama 'Pujaran'