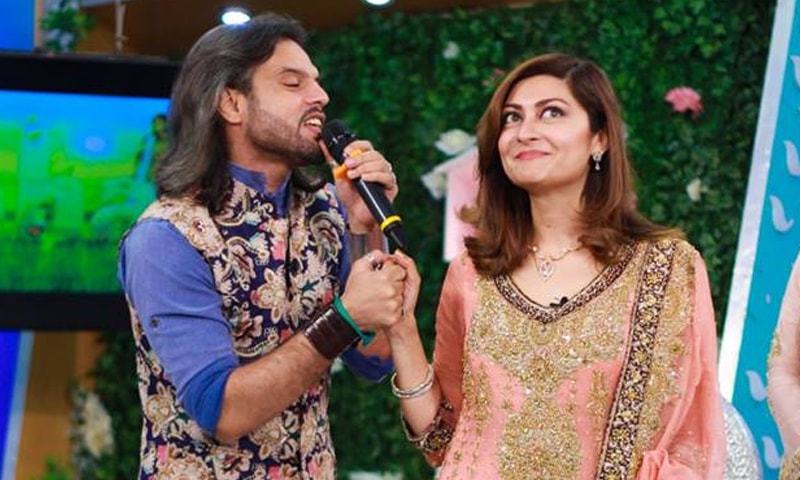 Tying the knot last year, Nouman and Jana have parted ways earlier this week after one year of marriage. The couple had mutually agreed to the decision to file for divorce after realising that the two had conflicting personalities.
"We knew before our nikkah that we have a lot of differences but decided that we can curtail them and work to make our relationship stronger", said Jana while talking to a Dunya News representative.
Jana stated further that despite the efforts made by the couple the differences were not such that could be mellowed down with a compromise. Jana appeared rather upbeat after the divorce, "Alhamdulillah we signed the divorce papers on the 12th and on the 13th they were sent to the Union Council", she added.
The 33 years old actress wished well for her ex-husband and was confident that Nouman feels the same way.
"We have happily agreed on this, neither of us were upset or being unfair to the other and I wish him good luck especially with his new album releasing soon which surely everyone will enjoy", said Jana in the Dunya News statement.
Dunya News obtained their divorce document which was signed by both.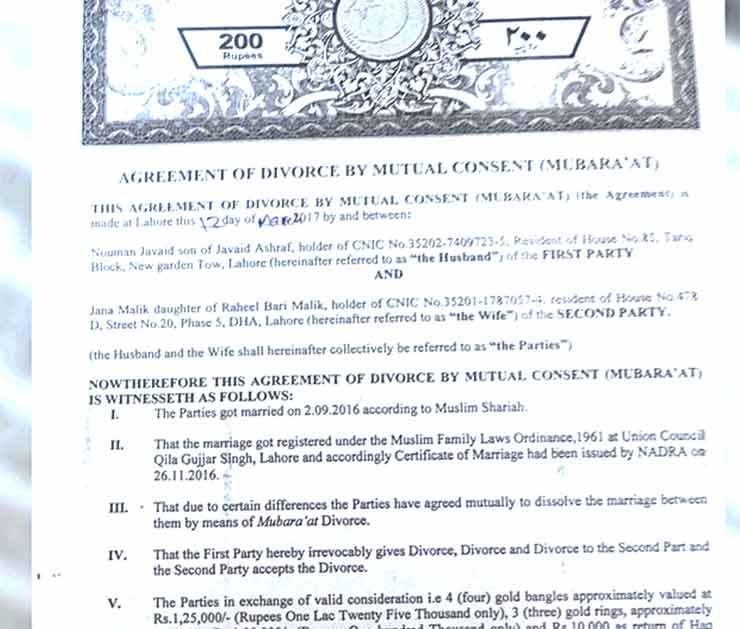 However, Nouman Javaid expressed his grief on Facebook by making an emotional post yesterday and well Nouman Khalid was quick to make an insensitive remark recalling his suicide attempt last year.
Last year Nouman Javaid made the news of having attempted to commit suicide after his marriage with Fariha Pervez started to hit rock bottom and eventually resulted in a divorce soon after which he tied the knot with Jana Malik.