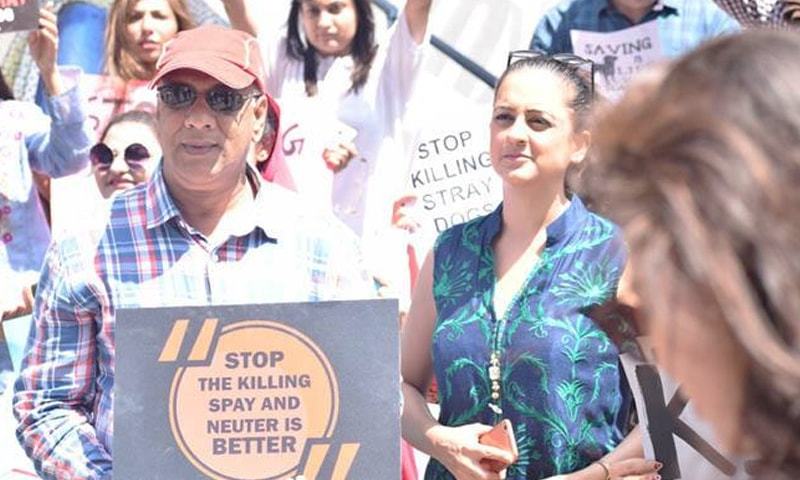 The habitats of the metropolis have joined hands against KMC and CBC who have been mercilessly culling stray dogs in order to avoid, according to them, any sort of problems for the people who live here. CBC has been culling dogs by giving them poisonous meat after which the dogs suffer for 30 minutes in pain and then eventually die.
An outrageous reaction was seen from the media fraternity after TV actress Muzna Ebrahim shared her unfortunate account when her adopted stray dogs were as she termed 'murdered' by KMC. She pleaded for someone to request to the KMC to find an alternative to resolve the issue.
As a reaction which was triggered by the Muzna's heartbreaking account, many celebrities took to social media to show solidarity with the actress and requested the authorities to find humane alternatives to deal with the issue. They also gathered on the 18th of March at the Karachi Press Club to physically protest the ruthless killing of stray dogs.
The media fraternity took the opportunity to put their fame and social media presence into good use and raise their voice against the merciless killing of stray dogs.
A country's prosperity lies within the fair treatment of all living beings, whether humans or animals and KMC and CBC should look into the matter seriously to find humane alternatives to deal with stray dogs.